Vueron Newsletter
| Category | Related Company | Article |
| --- | --- | --- |
| LiDAR | Innovusion | Innovusion Delivers 200,000 LiDAR Units, Driving the Industry with Unprecedented Growth |
| LiDAR | SiLC Technologies | SiLC raises $25m for LiDAR sensor |
| Autonomous Trucking | Einride | Einride's Autonomous Electric Truck Now Working Full-Time at GE Appliances |
| Autonomous Driving | WeRide | WeRide deploys Inner Mongolia's first Robotaxi fleet in Ordos |
| LiDAR | PreAct Technologies, Arrow Electronics | PreAct Mojave Flash LiDAR to be Distributed Globally by Arrow Electronics |
1.  Innovusion Delivers 200,000 LiDAR Units, Driving the Industry with Unprecedented Growth
Innovusion, a leading LiDAR technology provider, has achieved a significant milestone by delivering 200,000 LiDAR units for vehicles.
Innovusion surpassed Yole Intelligence's projected forecast, leading in both sales volume and revenue for the passenger car and commercial vehicle LiDAR market in 2022.
The company has maintained its leadership by partnering with key players in the automotive industry, such as NIO, and has continued large-scale delivery of LiDAR sensors in 2023.
The production of 200,000 units in 2023 is notable, considering the challenges of mass production of high-performance LiDAR, including stringent requirements, supply chain maturity, and quality control.
Innovusion focuses on enabling mass production while ensuring high-quality sensors for customers and aims to advance LiDAR functionality for safer, smarter, and more efficient applications.
The company's dedication to forward-looking design and a comprehensive product matrix has contributed to its success, with a 90% automated lightweight production line.
Innovusion's annual production capacity exceeds 300,000 units, and the company plans to expand production to meet the increasing market demand.
Key partnerships with companies like Wideye, Exwayz, and D2 Traffic reinforce Innovusion's commitment to advancing the LiDAR industry for safer and smarter transportation.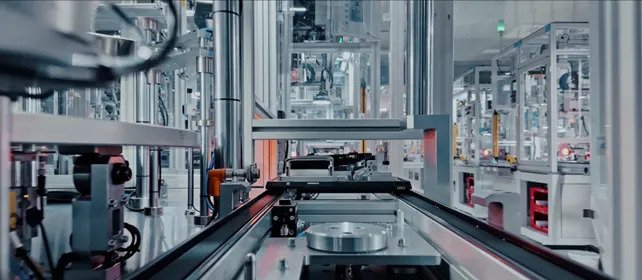 Innovusion's focus on mass production, product quality, and forward-looking design reflects the challenges and opportunities in the automotive LiDAR market. The partnerships with various companies indicate a collaborative approach to advancing LiDAR solutions, addressing industry-specific needs and fostering innovation.
2. SiLC raises $25m for LiDAR sensor
LiDAR startup SiLC Technologies (SiLC) has raised $25 million in a Series A funding round to expand production for its Eyeonic Vision system and continue product development.
New participants in the Series A round include Hokuyo Automatic, Hankook & Company, and ROHM Semiconductor, joining existing investors such as Epson, Yamato, UMC, Sony, Dell Technologies Capital, and Alter Venture Partners.
SiLC is collaborating with indie Semiconductor on automotive applications, and the total funds raised now amount to $56 million.
The company has introduced four versions of its Frequency Modulated Continuous Wave (FMCW) LiDAR, aiming to bridge the AI gap for machine vision with detection capabilities ranging from short distances to over 1 km.
Participants highlight SiLC's competitive FMCW LiDAR technology, anticipating its application in various industries such as industrial robots, autonomous vehicles, Advanced Driver Assistance Systems (ADAS), and Augmented Reality/Virtual Reality (AR/VR) wearable consumer devices.
Silicon photonics and FMCW LiDAR are seen as crucial for miniaturizing 3D sensors, providing eye-safe wavelengths, instantaneous velocity, and eliminating the need for high-power lasers for long-distance sensing.
The new funding is expected to accelerate SiLC's efforts to bring advanced machine vision to a broader range of applications.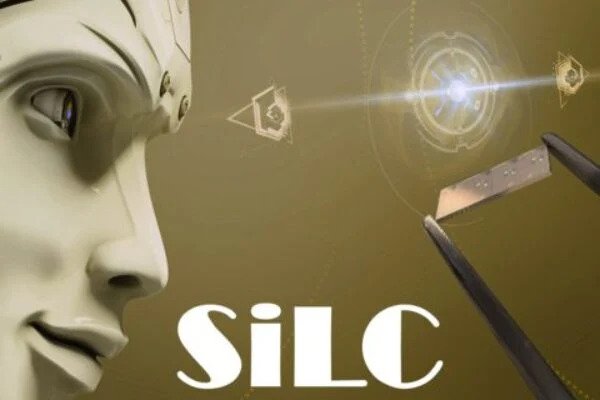 SiLC's successful Series A funding round reflects strong investor confidence in the company's differentiated technology and its potential to add real value in the LiDAR and machine vision space. Collaborations with strategic partners and industry leaders, such as indie Semiconductor and Epson, indicate a concerted effort to expand SiLC's presence in automotive applications and other industries.
3. Einride's Autonomous Electric Truck Now Working Full-Time at GE Appliances
GE Appliances and Einride completed successful pilots with Einride's autonomous, electric vehicle on public roads in Selmer, TN, transporting goods from a Monogram Refrigeration plant to a nearby warehouse.
The project received approval from the National Highway Traffic Safety Administration (NHTSA), marking the first of its kind.
Einride's Gen 2 autonomous EV is now deployed full-time, shuttling goods over a 3/4-mile distance, making up to seven trips per day, Monday through Thursday, with no tailpipe emissions.
Collaborating with TaskWatch and Slip Robotics, TaskWatch AI cameras control dock doors and plates, and the Einride vehicle is loaded and unloaded by the SlipBot autonomous mobile robot, reducing loading times by 80%.
Ericsson provides a private network for reliable communication between the vehicle and a remote operator.
The project allows employees to focus on high-value tasks, reduces traffic in congested areas, and eliminates challenging ergonomic tasks.
GE Appliances invested $34 million in August to expand refrigeration manufacturing and create 150 new jobs at Monogram Refrigeration.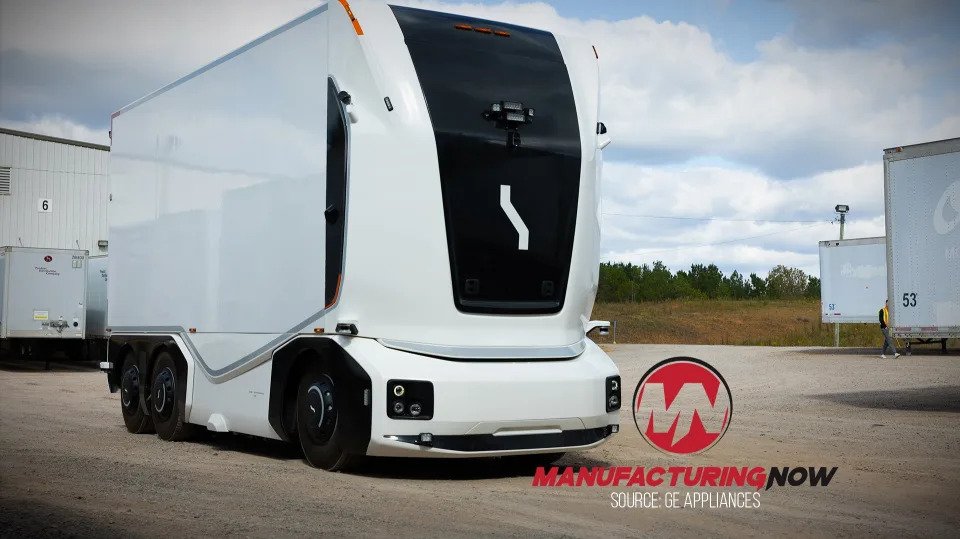 The successful deployment of Einride's autonomous EV on public roads and its approval by the NHTSA marks a significant milestone in the integration of autonomous transportation for commercial flows. The collaboration with TaskWatch, Slip Robotics, and Ericsson indicates a comprehensive approach to automation and connectivity, enhancing employee safety and workflow efficiency.
4. WeRide deploys Inner Mongolia's first Robotaxi fleet in Ordos
WeRide, a Chinese autonomous driving solution developer, successfully concluded a month and a half of public open testing operations with the first autonomous driving fleet deployed in Inner Mongolia.
The autonomous taxi (Robotaxi) units were introduced in Kangbashi District, Ordos City, with 42 stations covering the district's main areas.
The ongoing plan includes expanding the test range and adding popular stations until complete coverage is achieved across Kangbashi District.
WeRide's Robotaxis are equipped with 360-degree perception capabilities covering a linear distance of 200 meters, featuring LiDAR, side blind-spot LiDAR, and high-precision cameras for all-day, all-weather, and all-scenario operation.
The company uses cloud-based integration of perception services, leveraging extensive data sources and long-range data acquisition to provide Robotaxis with long-range multi-source perception data, enhancing driving safety.
WeRide's Robotaxis are purely electric, aligning with the vision for carbon neutrality and contributing to low-carbon, eco-friendly transportation in the region.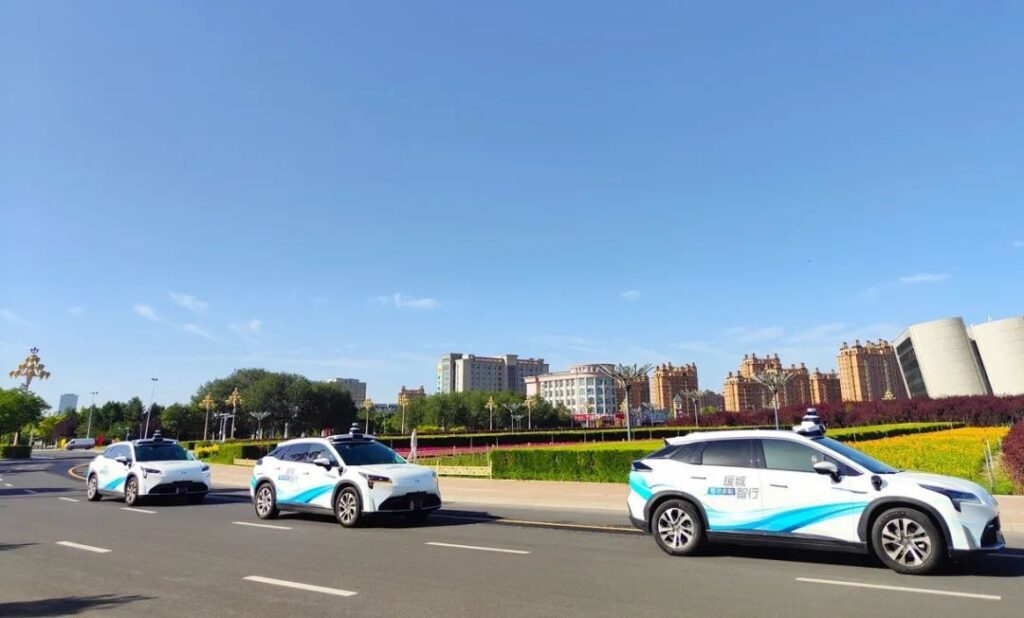 WeRide's successful testing operations in Inner Mongolia showcase progress in the development and deployment of autonomous driving solutions, particularly in a public and open testing environment. WeRide's emphasis on purely electric Robotaxis aligns with environmental goals, contributing to carbon neutrality and promoting sustainable, eco-friendly transportation in the region.
5. PreAct Mojave Flash LiDAR to be Distributed Globally by Arrow Electronics
PreAct Technologies announces that its Mojave flash LiDAR sensor will be available through Arrow Electronics, a global technology products and solutions provider.
Mojave is a high-performance, low-cost LiDAR sensor designed for various applications, including smart cities, robotics, cargo monitoring, education, building monitoring, patient monitoring, agriculture, and more.
PreAct welcomes Arrow as a partner to facilitate the distribution of Mojave and cater to diverse industry needs.
Arrow Electronics, with its broad portfolio, supports over 210,000 technology manufacturers and service providers, guiding innovation across the technology landscape.
Mojave, the flash LiDAR, is tailored for sensors in robotics, agriculture, and industrial applications, offering features such as a depth accuracy error of less than 2%, over 1.4 million points per second of depth information, floor slope and camber detection, and superior cliff and edge detection.
Mojave comes fully calibrated from the factory, and both its software and firmware are upgradable, allowing continuous improvement of sensor performance over time.
The collaboration with Arrow aligns with PreAct's strategy to make Mojave accessible to a broader audience, tapping into Arrow's extensive network of technology manufacturers and service providers. The software-definable capabilities of Mojave, allowing upgrades over time, enhance its long-term value proposition and adaptability to evolving industry requirements.
---
*Contents above are the opinion of ChatGPT, not an individual nor company