Vueron Newsletter
1. Didi's autonomous trucking business KargoBot to drive solo following RMB 450 million investment
KargoBot, a Didi-owned autonomous trucking company, will become an independently operated business after securing over RMB 450 million (USD 61.8 million) in investment from Erdos Group and undisclosed investors.
The move follows Didi's recent investment of up to USD 1.49 billion, led by GAC Group, and is driven by the specialized nature of long-haul logistics, providing KargoBot with flexibility in financing and external partnerships.
KargoBot, initiated in 2021 and officially launched in April, focuses on autonomous freight to address the challenges in bulk logistics and the demand-supply gap for freight drivers.
Didi announced Level 4 autonomous driving expansion into long-haul logistics through KargoBot in April, with initial operations planned between Northwest and North China.
On October 10, KargoBot deployed its first batch of Level 4 autonomous trucks and obtained a permit for public road testing in Beijing.
The company uses a "hybrid intelligence approach," where one truck driver controls 2–6 vehicles, enhancing logistical efficiency across various scenarios, including short, medium, and long-haul routes.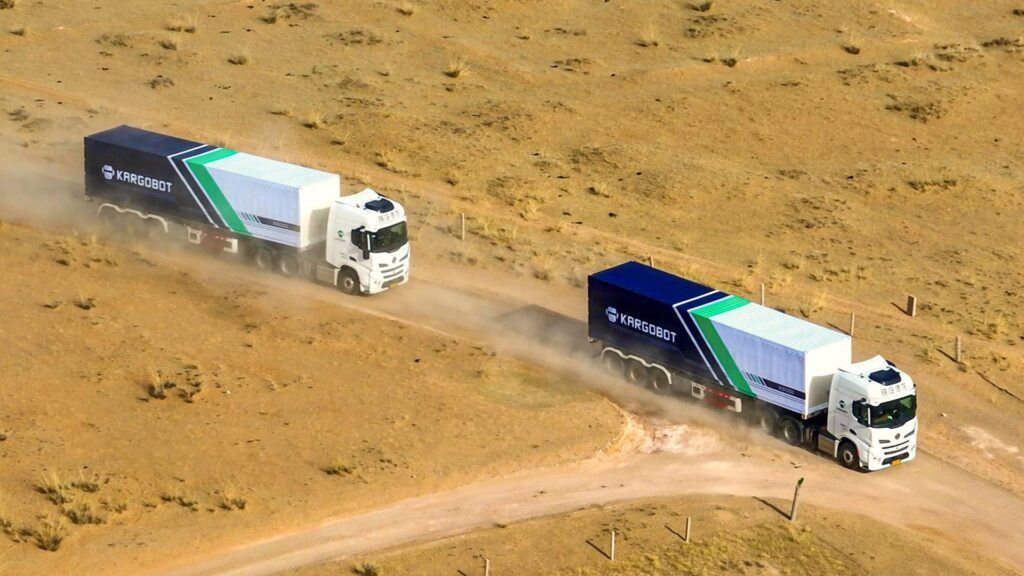 The investment and transition into an independent business suggest a strategic move by KargoBot to accelerate its path to commercialization in the highly specialized field of long-haul logistics. Didi's continued involvement as a major shareholder indicates the company's commitment to autonomous freight operations.
2. Hyundai examines unit's delay in deploying autonomous driving
Hyundai Motor conducted an internal investigation into its autonomous vehicle unit due to delays in deploying the Highway Driving Pilot (HDP), a Level 3 self-driving system.
The investigation aims to determine the cause of the delay in implementing HDP technology, which allows drivers to take their hands off the wheel under specific conditions.
The delayed deployment of Level 3 technology into large-sized sedans like G90 prompted the investigation.
Global automakers, including Mercedes Benz AG, have successfully deployed HDP systems in their vehicles, making it a significant milestone toward fully autonomous driving.
Hyundai's autonomous vehicle unit recently underwent a minor senior reshuffle and restructuring, which the company attributes to common shifts in personnel and organizational arrangements within the unit.
Hyundai Motor Group, the parent company of Hyundai Motor, is expected to accelerate technology development through its affiliates, with Motional (a joint venture with Aptiv PLC) working on IONIQ 5-based robotaxi services in the United States.
Hyundai Motor Group previously announced a substantial investment of 4.3 trillion won ($3.27 billion) in new technology, including autonomous driving.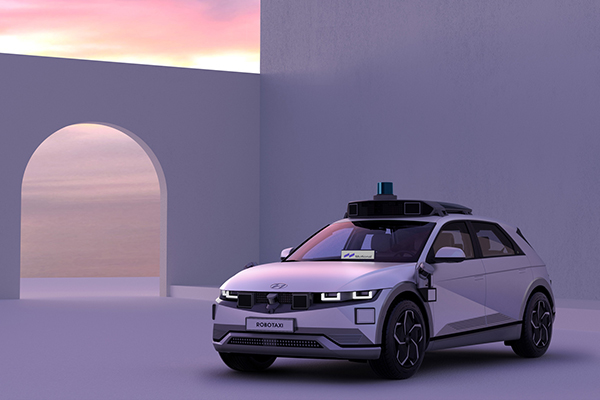 The internal investigation indicates Hyundai Motor's concern about the delays in autonomous driving technology deployment and suggests a commitment to addressing any issues affecting its progress in this area. The senior reshuffle and restructuring within Hyundai's autonomous vehicle unit may be a response to the challenges faced in the development process, emphasizing the importance of organizational flexibility.
3. Hesai Announces Automotive Lidar Design Win for Multiple Series Production Vehicles with Great Wall Motors
Hesai Technology announced a lidar design win with Great Wall Motors (GWM) for multiple passenger vehicle models.
GWM will equip Hesai's ultra-high resolution long-range lidar, AT128, with mass production and delivery starting in 2024.
Lidar is considered a critical sensor for smart vehicles, offering 3D perception capability with high reliability and is unaffected by changes in ambient light.
GWM's urban NOH (New Energy and Intelligent Connected Vehicle), based on a perception-focused approach, incorporates advanced driver-assistance systems (ADAS).
Hesai AT128 will be a key sensor for GWM's series production vehicles, working alongside GWM's high computational power and ADAS computing platform IDC3.0 to meet intelligent driving requirements in various road scenarios.
GWM is a major Chinese automaker with comprehensive R&D capabilities in both software and hardware for intelligent driving systems, deployed in over 20 vehicle models.
Hesai, working with 14 OEMs and Tier-1 clients, has secured lidar design wins for over 50 series production vehicle programs.
The collaboration aims to advance intelligent driving through perception technology, enhancing the smart travel experience for consumers globally.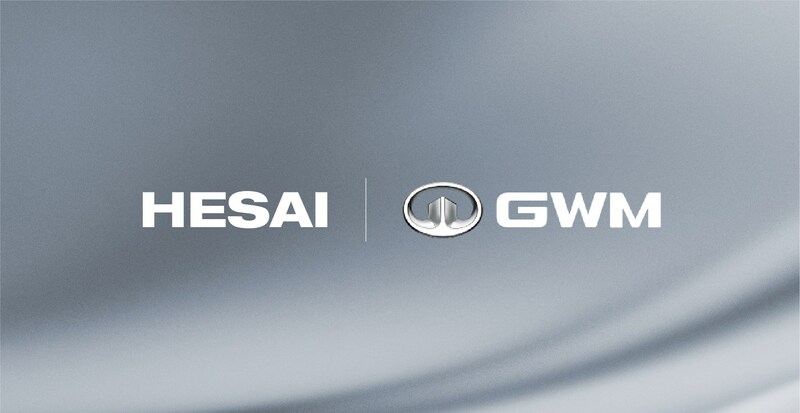 The partnership between Hesai and GWM underscores the increasing importance of lidar technology in smart vehicles, providing reliable 3D perception capabilities unaffected by ambient light changes. Hesai's rapid expansion and numerous design wins indicate the increasing adoption of lidar in the automotive industry, with a focus on providing robust, scalable, and high-quality solutions for smart vehicles.
4. BMW to launch hands-off driving system in Germany from 2024
BMW's latest 7 Series luxury sedan in Germany will offer 'Level Three' semi-autonomous driving software from March 2024.
The Level Three system allows hands-off-the-wheel and eyes-away-from-the-road driving on motorways under specific conditions.
The German government approved Level Three technology in December 2021, and Mercedes-Benz introduced a similar system in May 2022.
The software can be engaged on motorways at speeds up to 60km/h, allowing drivers to watch videos legally on the central infotainment screen.
The package is available as a €6000 ($AU10,000) option for the BMW 7 Series and i7 in Germany.
The technology is not yet approved for use in Australia, where Level Three semi-autonomous driving systems are not authorized on public roads.
The introduction of 'Level Three' semi-autonomous driving technology by BMW reflects the ongoing advancements in automotive automation, providing drivers with more automation capabilities, particularly on highways. The German government's approval of Level Three technology in 2021 and Mercedes-Benz's earlier introduction of a similar system indicate a trend toward regulatory acceptance and industry-wide adoption of such advanced driver assistance systems.
5. Waymo to Reduce Robotaxi Service in San Francisco During APEC
Waymo's autonomous vehicle service in San Francisco will be adjusted due to the Asia-Pacific Economic Cooperation (APEC) summit, leading to restricted access and road closures.
Waymo is coordinating with local and national agencies to comply with security zones and temporary road closures during the APEC summit.
The U.S. Secret Service is overseeing security for the weeklong event, with road closures affecting areas like South of Market, Nob Hill, the Embarcadero, and near the Legion of Honor.
The adjustments may impact Waymo's service, affecting wait times and routing throughout the city during the conference.
Waymo's spokesperson notes that compliance with security measures may disappoint APEC attendees hoping to experience robotaxi rides in San Francisco.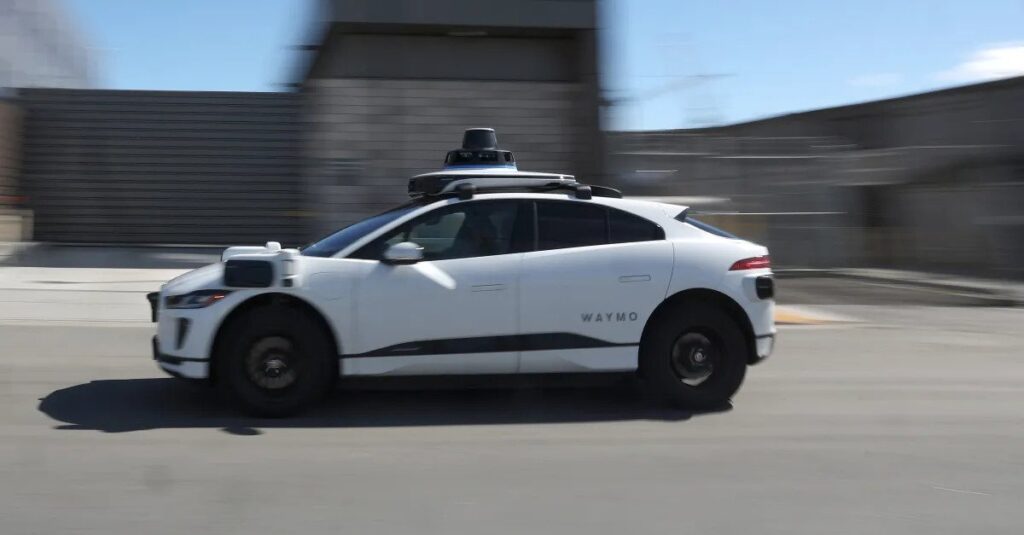 The presence of security zones and restrictions during international events can disrupt the normal operations of autonomous vehicle services, affecting routing and wait times for users. The disappointment expressed for APEC attendees wanting to experience robotaxi rides underscores the growing interest and expectation surrounding autonomous vehicle technology in cities where it is permitted.
---
*Contents above are the opinion of ChatGPT, not an individual nor company