Vueron Newsletter
1. DeepWay's autonomous new energy truck tested in Tianjin's intelligent road network
Tianjin's Xiqing District and the Dongjiang Free Trade Zone recently unveiled a comprehensive intelligent connected vehicle testing road network covering approximately 800 kilometers.
They showcased the inaugural tests of autonomous vehicles on these testing roads, featuring DeepWay's autonomous new energy truck.
DeepWay, backed by Baidu, was chosen as the representative vehicle for the initial tests to demonstrate innovations in autonomous driving within their regions.
The event's videos highlighted the autonomous truck's real-road test results, showing its interactions with complex traffic environments and its successful performance of functions like adaptive cruise control and obstacle avoidance.
The DeepWay autonomous new energy truck offers features like remote monitoring and data analysis to support future intelligent traffic management.
The successful performance of various autonomous functions on real roads, along with features like remote monitoring and data analysis, showcases the potential for intelligent traffic management and future applications of autonomous vehicles in these regions.
2. Pony.ai, Toyota unveil inaugural cooperative electric Robotaxi concept car at 2023 CIIE
Chinese autonomous driving company Pony.ai, in partnership with Toyota, unveiled their electric Robotaxi concept car at the 6th China International Import Expo (CIIE).
The car is built on the bZ4X electric vehicle platform from GAC Toyota and features the 7th-generation L4 autonomous driving software and hardware system developed by Pony.ai.
The partnership between Pony.ai, Toyota China, and GAC Toyota was established in August for the deployment of Robotaxi services, with this vehicle serving as the inaugural project.
The 7th-generation autonomous driving system focuses on continuity and innovation, with vehicle-grade multisensory setups including LiDAR, cameras, and radar for precise and safe autonomous driving.
The system aims to reduce costs and improve reliability for commercialization while meeting automotive industry standards.
The Robotaxi emphasizes interactions with passengers, vehicles, and pedestrians through a unique light language design and interactive screens, enhancing user-friendliness and integration into urban traffic.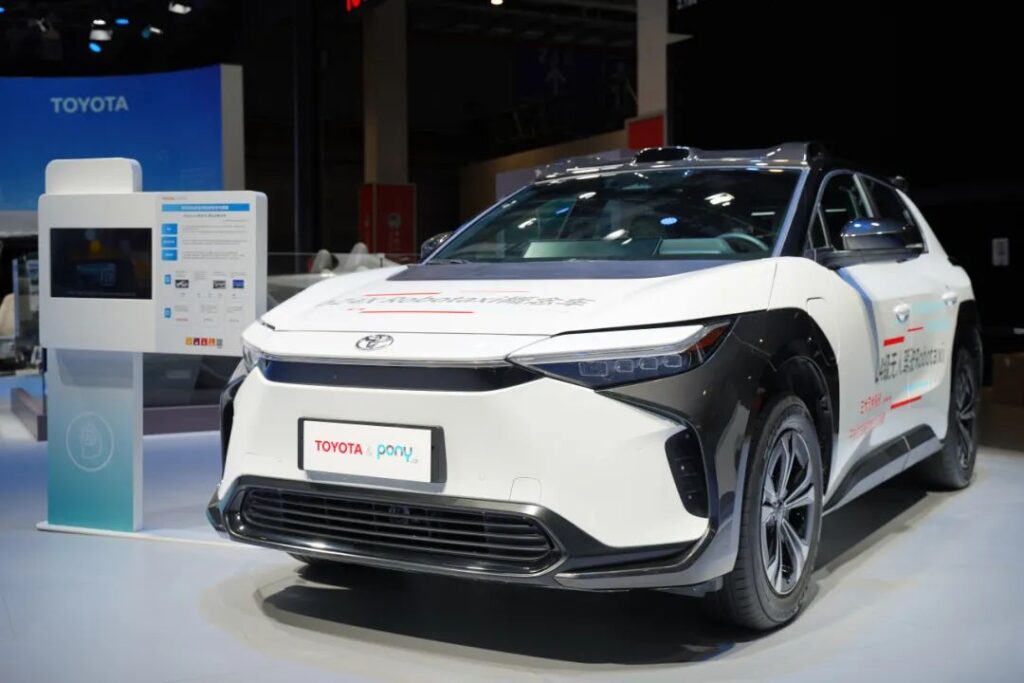 The focus on passenger-vehicle-environment interactions demonstrates a commitment to making Robotaxi services more user-friendly and integrated into the urban transportation ecosystem, which could help pave the way for broader acceptance of autonomous vehicles in cities.
3. Nikon Selects Aeva in Multi-year Production Agreement to Power Next Generation of High Precision Industrial Metrology Inspection Products
Aeva, a leader in sensing and perception systems, has secured a production partnership with Nikon Corporation, a global manufacturer of metrology and inspection equipment.
Aeva will supply Nikon with its micron-precise LiDAR-on-Chip technology to enhance Nikon's products for industrial metrology and quality control.
The collaboration integrates Aeva's technology into Nikon's Industrial Metrology and automated inspection product suite, targeting customers in the automotive, aerospace, and renewable energy industries.
Aeva's production is set to begin in late 2024, with Nikon's products incorporating Aeva's technology expected to be available in 2025.
Nikon's technology enables high-precision, non-contact measurements at long distances, facilitating automated quality control in manufacturing environments.
This collaboration highlights the application of Aeva's perception technology beyond automated driving, with the potential to power various aspects of automation in different industries.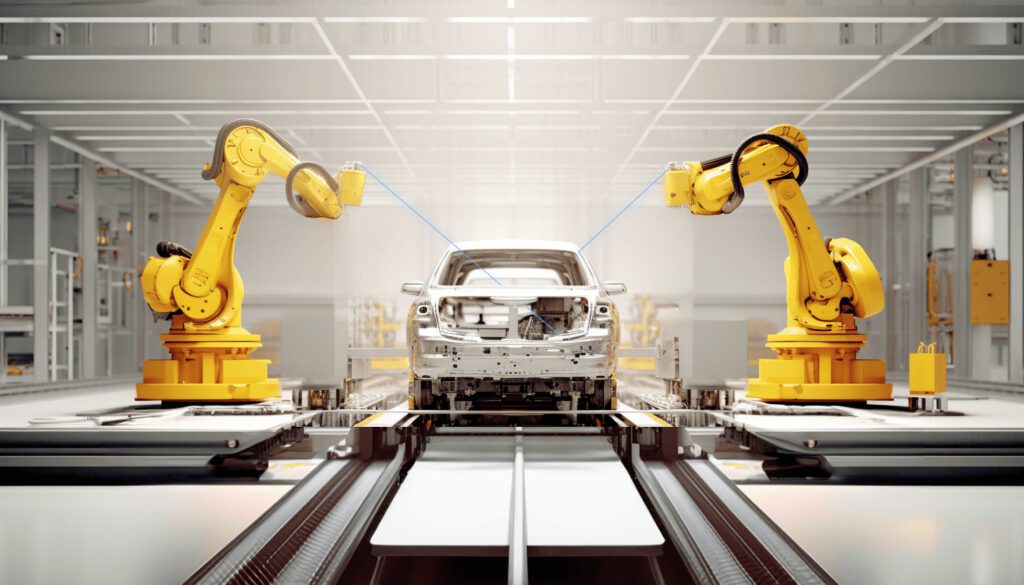 The partnership between Aeva and Nikon demonstrates the significance of LiDAR technology in enhancing precision and quality control in manufacturing, particularly in industries like automotive and aerospace.
4. Japan's NTT plans to test driverless vehicle tech with Toyota, invest in US start-up
Nippon Telegraph and Telephone (NTT), a Japanese telecommunications company, plans to test driverless vehicle technology in partnership with Toyota Motor.
NTT intends to start testing autonomous buses and taxis around 2025 and invest approximately 10 billion yen in the US start-up May Mobility, showcasing Japan's growing interest in self-driving technology.
While the Nikkei newspaper reported that NTT would invest in May Mobility and jointly develop vehicles with Toyota, both NTT and Toyota spokespeople denied having such plans.
May Mobility has previously received investments from Japanese companies like Tokio Marine and a Toyota-linked venture capital unit.
NTT's increasing involvement in autonomous driving aligns with the broader trend in the industry, with Honda Motor also pursuing self-driving ventures in partnership with General Motors.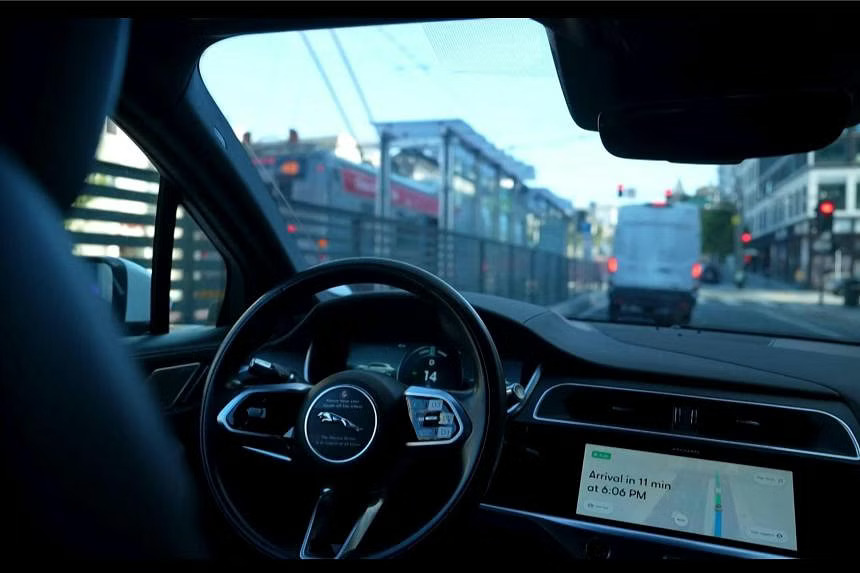 The collaboration between NTT and Toyota, along with NTT's investment in May Mobility, reflects Japan's commitment to advancing autonomous driving technology and exploring potential partnerships with innovative startups.
5. Britain says makers, not car owners liable for self-driving crashes
Britain is planning to make the makers of self-driving cars legally liable for any accidents involving autonomous vehicles, rather than the owners, under a new framework for developing autonomous vehicles.
The government announced its intention to bring forward an Automated Vehicles Bill as part of its legislative agenda for the forthcoming parliamentary session.
The move has been welcomed by insurers and autonomous vehicle startups, as it provides clarity on liability and promotes road safety.
The legislation aims to establish processes to investigate incidents, improve the safety framework, and set a threshold for classifying a vehicle as self-driving.
The framework is seen as essential for winning public acceptance of autonomous vehicles and ensuring that insurers can provide coverage.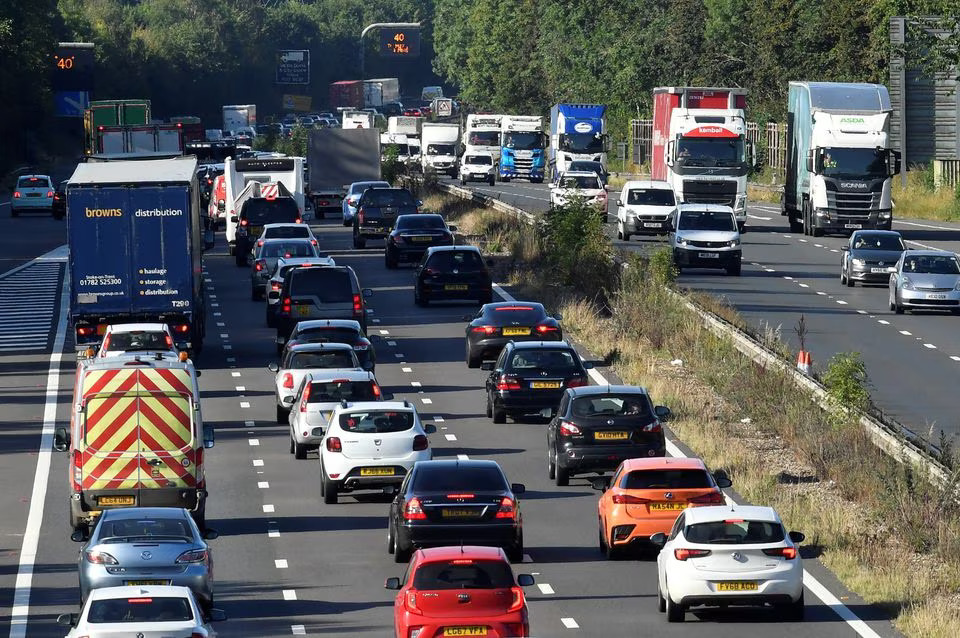 Shifting the legal liability for self-driving car accidents from owners to manufacturers is a significant step to clarify responsibilities in the event of accidents, fostering trust and investment in the autonomous vehicle industry. The UK's initiative aligns with the global trend of developing regulatory frameworks for autonomous vehicles, as they become increasingly prevalent on the road.
---
*Contents above are the opinion of ChatGPT, not an individual nor company