Vueron Newsletter
| Category | Related Company | Article |
| --- | --- | --- |
| Autonomous Trucking | TuSimple | TuSimple completes inaugural L4 autonomous truck testing on Tokyo-Nagoya expressway |
| LiDAR | Hesai | Hesai's Pandar128 Becomes the World's First Lidar to Obtain ISO/SAE 21434 Cybersecurity Certification |
| LiDAR | Levenseat, Blickfeld | Efficient waste management with LiDAR technology |
| Autonomous Driving | Tesla | Tesla wins first US Autopilot trial involving fatal crash |
| Autonomous Trucking | Aurora | Aurora opens first commercial route for driverless trucks |
1. TuSimple completes inaugural L4 autonomous truck testing on Tokyo-Nagoya expressway
TuSimple, an autonomous driving technology company, completed its first-ever Level 4 (L4) autonomous truck testing on the "Tokyo-Nagoya" expressway in Japan on October 27, 2023.
The testing started in January 2023 on the Tomei/Shin-Tomei Expressway and covered approximately 270 kilometers between Atsugi Minami IC and Toyota JCT, including complex scenarios like long tunnels.
The autonomous truck traveled over 41,605 kilometers during the tests.
TuSimple plans to increase the number of test trucks and expand the test route from Tokyo to Osaka by 2024.
Previously, TuSimple showcased its "TS-Box," a cost-effective, all-in-one autonomous driving product, at the Japan Mobility Show 2023, targeting commercial and passenger vehicle OEM customers for high-performance autonomous driving solutions.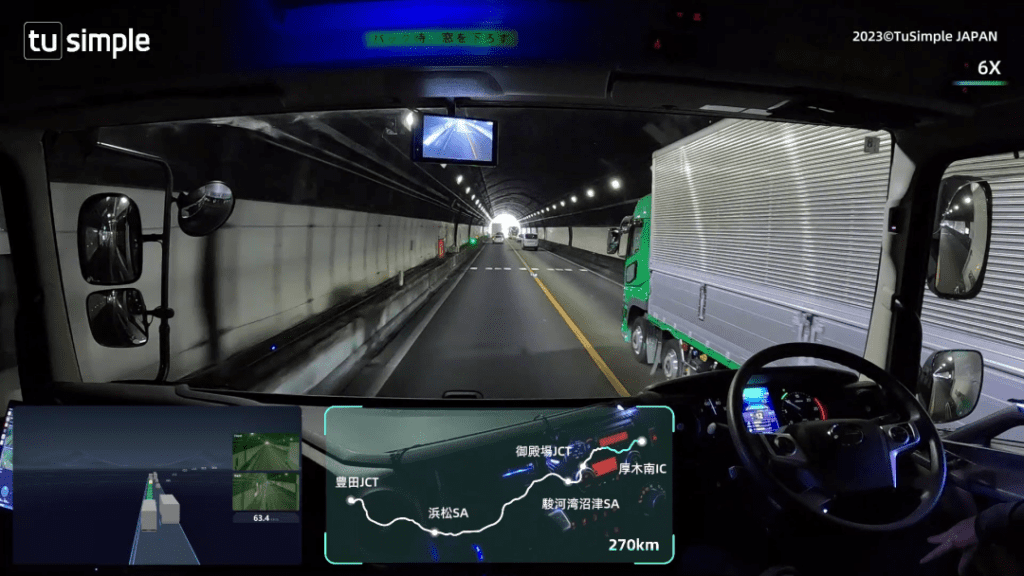 The company's ability to navigate complex scenarios on Japanese highways, including long tunnels, is a significant achievement, highlighting its technology's robustness. The introduction of the "TS-Box" shows TuSimple's efforts to offer cost-effective and comprehensive autonomous driving solutions to OEM customers in both the commercial and passenger vehicle sectors, potentially driving further adoption of autonomous technology in these markets.
2. Hesai's Pandar128 Becomes the World's First Lidar to Obtain ISO/SAE 21434 Cybersecurity Certification
Hesai Technology's high-performance lidar Pandar128, designed for L4 autonomous mobility applications, has received ISO/SAE 21434 cybersecurity product certification from TÜV Rheinland, making it the world's first lidar to achieve this distinction.
Pandar128 also holds ASPICE CL2 certification, ISO 26262 ASIL B product certification, and ISO/SAE 21434 product certification simultaneously, making it an industry-leading lidar product with comprehensive safety assurance for autonomous vehicles.
The ISO/SAE 21434 standard is an automotive cybersecurity management standard jointly formulated by ISO and SAE, addressing road vehicle safety and cybersecurity issues throughout the product life cycle.
Hesai prioritizes safety and cybersecurity, embedding cybersecurity standards into its product development process, implementing core technologies like digital signing, encryption, and authentication, and ensuring end-to-end security of point cloud data transmission from the lidar to the vehicle.
Hesai has also received ISO/IEC 27001:2013 information security management certification and TISAX AL3 security standard certification, highlighting its industry-leading standards in cybersecurity, information security, and data protection.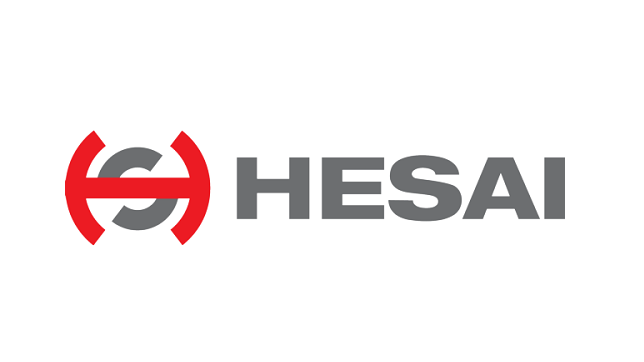 Hesai's Pandar128 lidar achieving ISO/SAE 21434 cybersecurity certification is a significant milestone, as it emphasizes the growing importance of cybersecurity in the automotive industry, particularly for autonomous vehicles. The multiple certifications held by Pandar128 demonstrate its strong safety and security features, making it a competitive choice for OEMs and autonomous vehicle developers.
3. Efficient waste management with LiDAR technology
Levenseat Renewable Energy Ltd., a Scottish waste management and recycling company, faced challenges in efficiently managing inventory and logistics in its waste treatment and energy generation facility due to constant material movement.

Levenseat implemented a LiDAR-based Volume Monitoring solution from Blickfeld, a Munich-based LiDAR manufacturer. 

This solution provided real-time material data by emitting laser pulses and creating 3D surface images to accurately calculate volume.

Only four Blickfeld LiDAR sensors, model "Cube 1," were installed on the facility's ceiling, and the data was made accessible through user-friendly dashboards.

The LiDAR-based solution significantly improved efficiency in storage and logistics processes, optimized truck scheduling, machine utilization, and reduced processing delays.

Plans are in place for further implementations of LiDAR technology at additional Levenseat locations.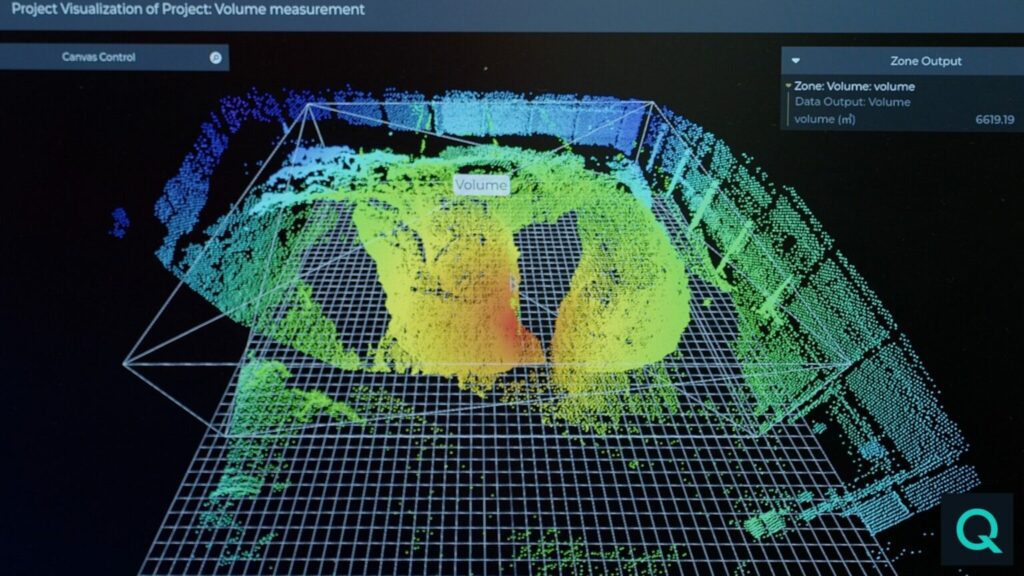 Implementing LiDAR technology for real-time inventory tracking has proven highly beneficial for Levenseat Renewable Energy, enhancing efficiency, safety, and operational effectiveness in its waste management facility. This case illustrates how LiDAR technology can provide a solution for companies facing challenges related to inventory tracking in dynamic and complex environments, ultimately improving their waste management and logistics operations.
4. Tesla wins first US Autopilot trial involving fatal crash
Tesla has won the first U.S. trial over allegations that its Autopilot driver assistant feature was responsible for a fatal accident, a significant victory for the automaker amid multiple lawsuits and federal investigations related to its technology.
The civil lawsuit involved a 2019 crash in which a Tesla Model 3 veered off a highway, struck a palm tree, and burst into flames, resulting in the death of the vehicle's owner and serious injuries to the passengers.
The jury found that the vehicle did not have a manufacturing defect, and Tesla was not liable for the accident. The verdict highlights the argument that the ultimate responsibility for accidents involving Autopilot rests with the drivers.
Tesla has faced scrutiny and legal challenges related to its Autopilot and Full Self-Driving (FSD) systems, but this outcome suggests that jurors are inclined to believe that drivers must maintain control and responsibility for their vehicles when using these technologies.
While this is a notable legal victory for Tesla, it also underscores the need for regulatory clarity and oversight regarding autonomous and semi-autonomous driving technologies.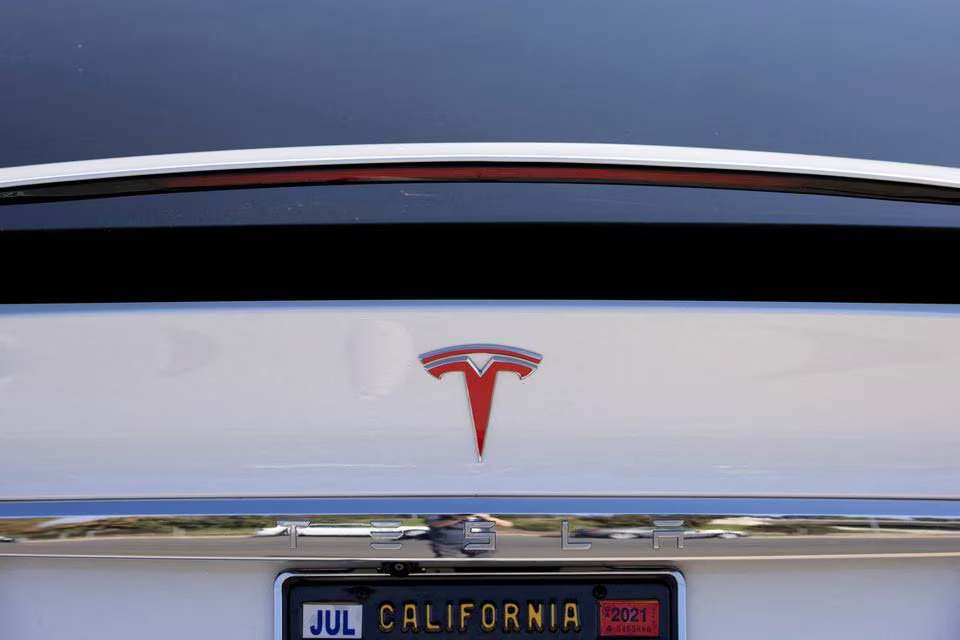 Tesla's emphasis on warning drivers about system limitations and the need for human supervision appears to have been a successful legal strategy in these cases. The legal outcome highlights the ongoing need for regulatory agencies to address the complexities of autonomous and semi-autonomous technologies and establish clear guidelines for their safe use.
5. Aurora opens first commercial route for driverless trucks
Aurora Innovation has opened its first lane for driverless trucks connecting Dallas and Houston, supported by a commercial trucking terminal in Houston, in preparation for a 2024 launch.
This move allows Aurora to focus on integrating its driver-ready trucks into customers' operations in the coming year.
Aurora plans to operate the terminals around the clock, supporting more than 75 commercial loads for pilot customers, with Command Centers staffed to monitor and guide the fleet.
Aurora's expansion in the driverless trucking space comes amid federal investigations into General Motors' autonomous vehicle unit, Cruise, and concerns related to autonomous vehicles in California.
Aurora has a portfolio of products, including the Aurora Driver self-driving technology and the driverless trucking subscription service Aurora Horizon.
The company has partnerships with Uber, Toyota, Volvo, PACCAR, and other companies.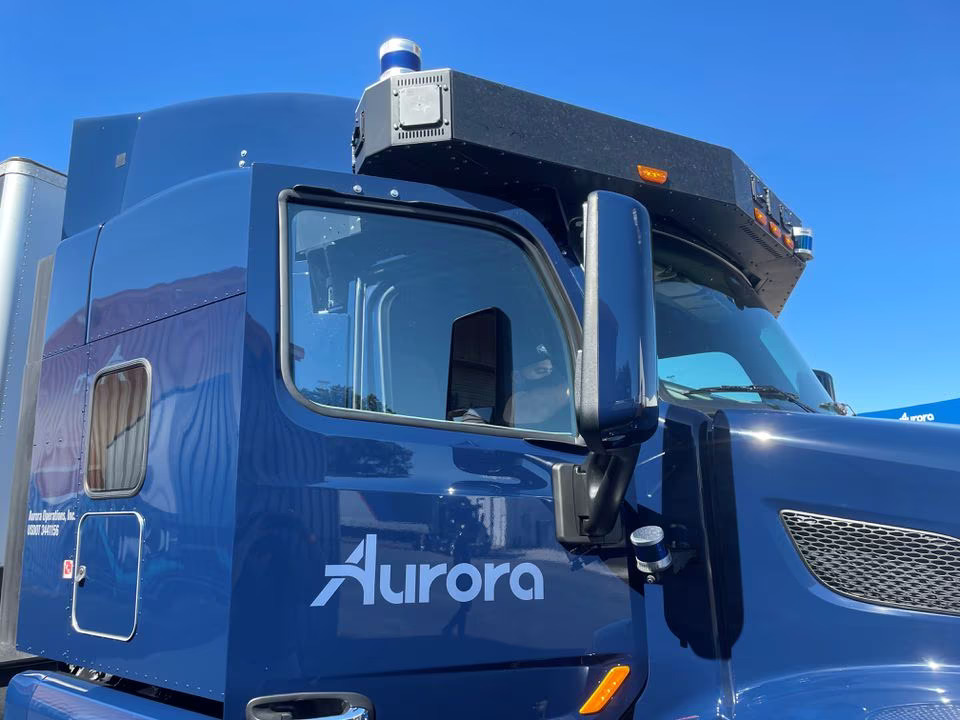 Aurora's move to open a driverless truck lane and commercial trucking terminal indicates the company's commitment to advancing autonomous trucking technology and services. The decision to operate the terminals continuously and support a significant number of commercial loads for pilot customers demonstrates Aurora's focus on scaling its autonomous trucking operations.
---
*Contents above are the opinion of ChatGPT, not an individual nor company