Vueron Newsletter
1. Pony.ai Joins Abu Dhabi's Smart and Autonomous Vehicles Industry Cluster
Pony.ai, a prominent autonomous driving company, has signed a collaboration agreement with the Abu Dhabi Investment Office (ADIO).
The collaboration is part of Abu Dhabi's Smart and Autonomous Vehicles Industry (SAVI) cluster, aimed at advancing smart and autonomous vehicle development.
Pony.ai, founded in Silicon Valley in 2016, is recognized for its expertise in safe autonomous driving solutions.
The company will test its technologies at the Yas Island testing zone in Abu Dhabi.
ADIO's Director General, Badr Al-Olama, is enthusiastic about Pony.ai's role in promoting autonomous and sustainable mobility in the UAE.
Abu Dhabi is actively working to create a multi-modal cluster for smart and autonomous vehicles across air, land, and sea.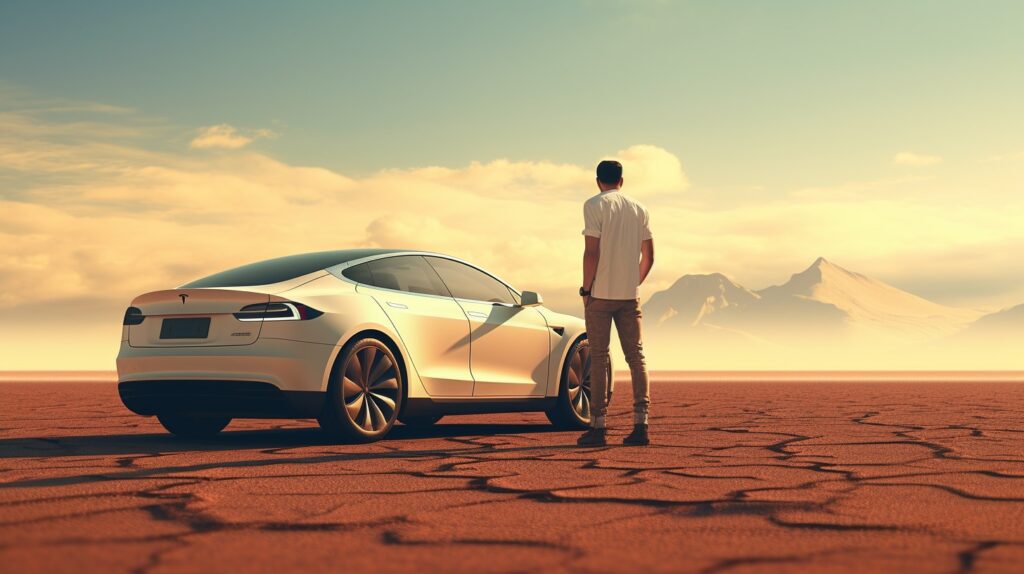 Abu Dhabi's SAVI cluster is committed to developing and adopting smart and autonomous vehicles across different modes of transportation (air, land, and sea). Pony.ai's expertise in autonomous driving and its collaboration with ADIO will play a crucial role in advancing Abu Dhabi's goal of becoming a global leader in autonomous and sustainable mobility.
2. Honda, GM, Cruise plan to begin Japan driverless ride service in early 2026
Honda Motor plans to establish a joint venture with General Motors (GM) and Cruise to launch a driverless ride service in Japan in early 2026.
The joint venture's formation is expected in the first half of 2024, subject to regulatory approval, although specific financial details have not been disclosed.
Cruise, GM's autonomous taxi unit, currently offers limited ride services in San Francisco, and Honda previously announced a $2 billion investment in Cruise over 12 years in 2018.
The goal is to commercialize autonomous vehicles at scale in Japan through the joint venture, starting in central Tokyo and eventually expanding to a fleet of 500 autonomous vehicles.
Chevrolet Bolts will be used initially in the Japanese capital, followed by the Cruise Origin vehicles.
Customers will access the service through a smartphone app for ride hailing and payments.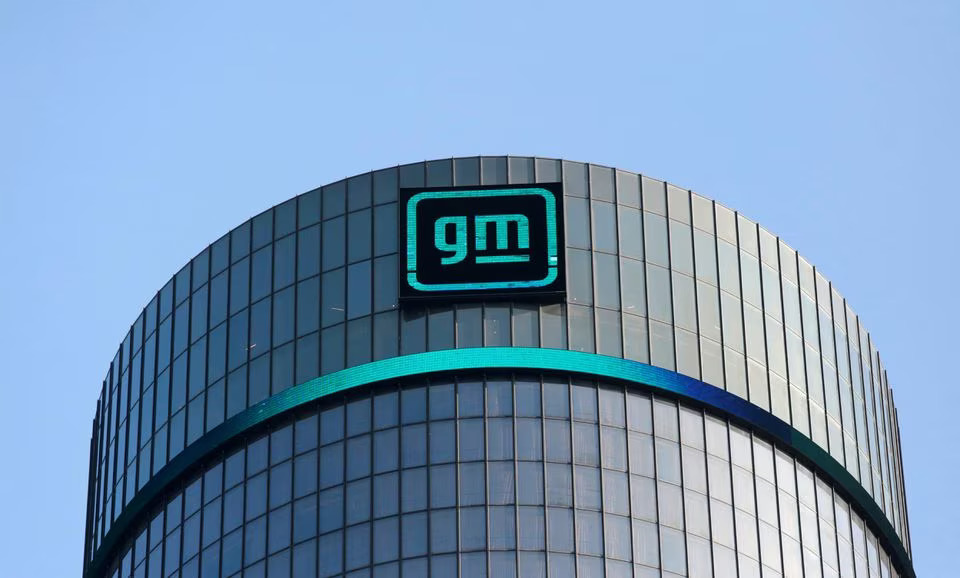 Honda's partnership with GM and Cruise signifies their collective efforts to launch an autonomous ride-hailing service in Japan, reflecting the growing interest in autonomous mobility. The planned expansion from central Tokyo to a larger fleet and broader service areas suggests an ambition to make autonomous transportation more accessible in the region.
3. MORAI, an autonomous driving simulation technology, will cooperate with M-City, an experimental city dedicated to self-driving in the U.S., to verify and research autonomous driving technology
Morai, an autonomous driving simulation specialist, is partnering with M-City in the U.S. to conduct joint research in the field of virtual validation and related technologies for autonomous driving.
M-City, located in Michigan, is a dedicated autonomous driving test city.
The collaboration includes an MOU and a membership agreement to foster the exchange and advancement of autonomous driving technologies between South Korea and the United States.
Initiatives under this collaboration include creating a virtual testing environment for autonomous driving, data sharing, international joint research, and developing overseas business opportunities.
A connected and automated vehicle (CAV) technology validation and demonstration environment is planned to be built with the use of Morai's autonomous driving simulation platform within M-City.
M-City recently established a virtual testing environment integrated with real roads and cloud-based systems, facilitating the development of autonomous driving technology.
The collaboration aims to strengthen the foundation for autonomous driving evaluation and verification, enhance simulation technology, and contribute to the commercialization of the domestic autonomous driving industry.
An International Cooperation and Technology Exchange Seminar will be hosted as part of this collaboration on November 13th.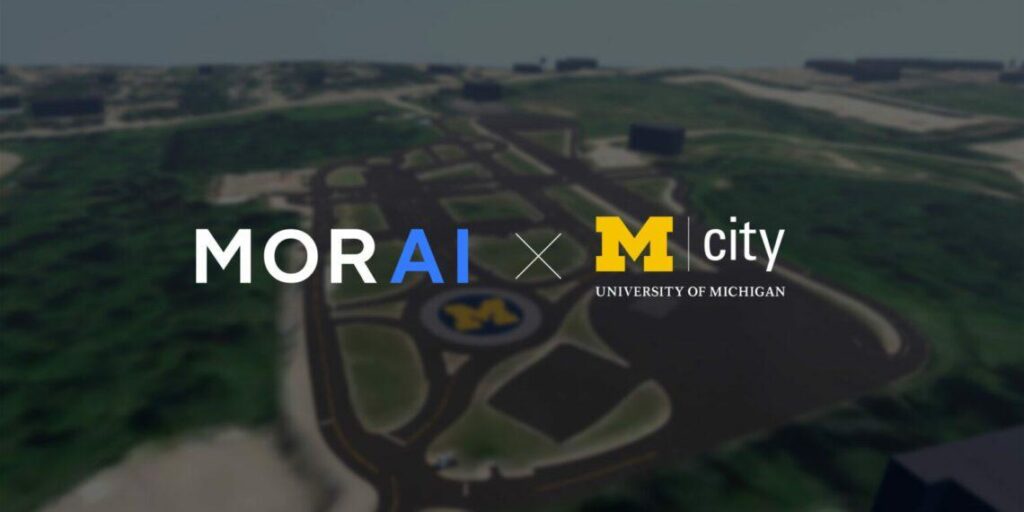 This collaboration between Morai and M-City is part of a broader effort to promote research and development in the field of autonomous driving and facilitate the exchange of knowledge and technology between South Korea and the United States. The creation of a connected and automated vehicle technology validation environment is a significant step toward advancing autonomous driving technologies and testing them under real-world conditions.
4. "Level 4 is just two years away"… Autonomous a2z unveils first mass-produced self-driving car
Korean startup Autonomous a2z showcased mass-produced self-driving cars, 'Project MS' and 'Project SD,' at the 2023 Korea Future Mobility Expo.
'Project MS' is a Level 4 autonomous driverless mobility platform targeting buses, while 'Project SD' focuses on small delivery vehicles for the middle and last mile.
Autonomous a2z plans to offer these Level 4 autonomous vehicles for real-world use within the next two years and expects citizens to experience them after 2025, beginning with demonstrations in controlled environments and underserved transportation areas.
Autonomous a2z aims to produce more than 1,000 units annually by 2030, collaborating with domestic automobile and parts industries to contribute to the development of the future mobility sector in South Korea.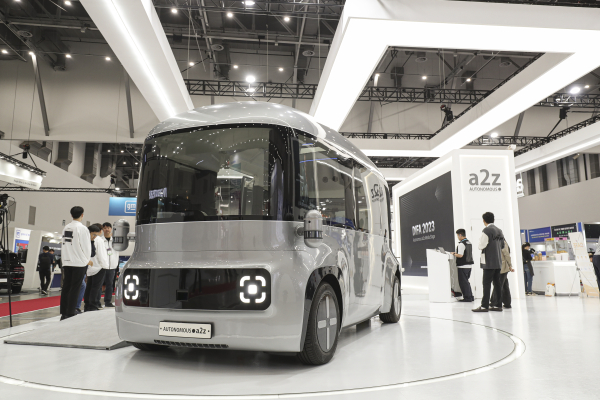 The unveiling of mass-produced self-driving vehicles by Autonomous a2z is a significant step in the deployment of autonomous mobility solutions, showcasing tangible progress in the field. The use of Level 4 autonomous technology in both shuttle and delivery vehicles indicates a broad application of autonomous driving beyond personal cars.
5. Valeo's new LiDAR coming next year … detecting snow and fog on its own
Valeo, a French electronics company, plans to mass-produce an improved version of lidar for driver assistance technology in vehicles starting next year.
Lidar is a critical technology for autonomous driving and uses lasers to detect surroundings.
Valeo is the largest supplier of mass-produced lidar products, and its new lidar will offer five times the performance of its predecessor.
The third-generation lidar, named SATELLITE, can even detect weather conditions like snow and fog.
The lidar's performance has rapidly improved over generations, with the forthcoming version capable of 12.5 million points per second, a fivefold improvement over the current product.
Valeo has been in discussions with various automakers in North America, Asia, and Europe, including Stellantis and Hyundai Motor Group, to supply lidar for higher levels of autonomous driving (levels 3-4) to enhance vehicle safety.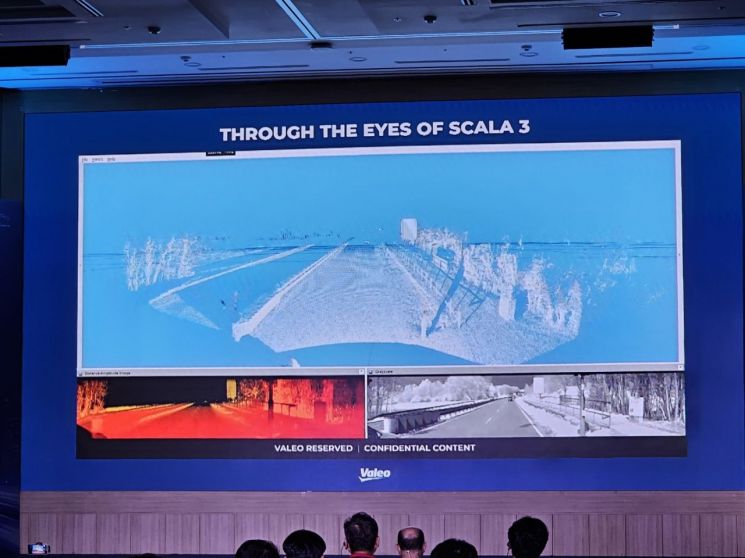 Valeo's commitment to mass-producing advanced lidar technology reflects the increasing importance of lidar in the development of autonomous driving systems. The lidar's ability to detect weather conditions like snow and fog is a notable advancement, addressing a limitation in many autonomous driving technologies.
---
*Contents above are the opinion of ChatGPT, not an individual nor company