Vueron Newsletter
| Category | Related Company | Article |
| --- | --- | --- |
| Autonomous Driving | Didi | Didi's autonomous vehicle arm raises $149M from state investors |
| Autonomous Driving | Cruise | Cruise Announces Software Updates to Its AVs In Response to Emergency Situations |
| Autonomous Driving | Cruise, RTA | RTA issues the first permit to trial autonomous vehicles (AV) in Dubai |
| Autonomous Driving, LiDAR | Innovusion, driveblocks | Innovusion and driveblocks Develop Commercial Vehicle Lidar Solution |
| Autonomous Driving, LiDAR | Luminar | Luminar reaches milestone in Volvo Cars program |
1. Didi's autonomous vehicle arm raises $149M from state investors
Didi created an autonomous vehicle subsidiary in 2020, aiming to establish itself as a Chinese counterpart to Uber's AV unit.
China's tech landscape underwent regulatory crackdowns and reduced foreign investments due to deteriorating U.S.-China relations.
Didi Autonomous Driving, Didi's AV unit, recently secured up to $149 million in funding from two investors affiliated with the municipal government of Guangzhou, China.
Building relationships with local governments in China is essential for deploying robotaxis.
Didi's autonomous vehicles began commercial operation in the Huadu District of Guangzhou in March.
The new funding will be used for research and development, accelerating product implementation, industry collaborations, and promoting the commercial use of autonomous driving technology.
Didi plans to introduce self-developed robotaxis for public use 24/7 by 2025, with partnerships with various OEMs for hardware production, including Lincoln, BYD, Nissan, and Volvo.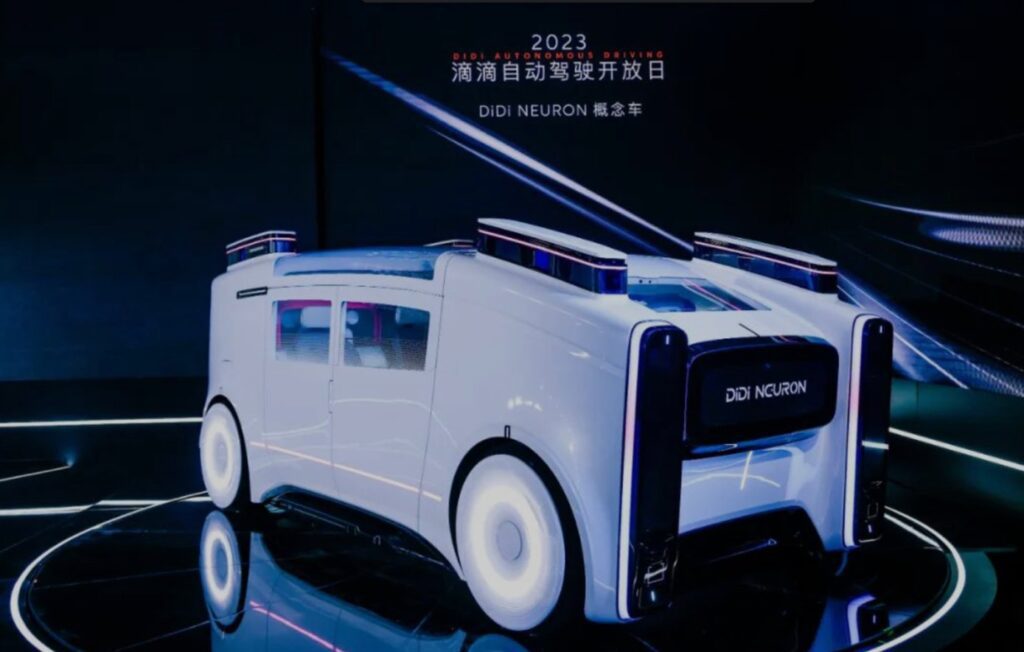 Didi's AV unit, which initially faced regulatory challenges and investment issues, has now received significant funding from government-affiliated investors, indicating renewed support and stability. Establishing strong local government connections in China is crucial for autonomous vehicle deployment, as seen in Didi's operations in Guangzhou.
2. Cruise Announces Software Updates to Its AVs In Response to Emergency Situations
Cruise, an autonomous vehicle company, has faced issues with its vehicles disrupting emergency responders, particularly fire engines and ambulances.
The San Francisco Fire Department expressed hostility towards autonomous vehicles, citing incidents where AVs hindered their operations, such as blocking firehouses and ambulances.
Cruise has responded to these concerns by announcing software improvements aimed at minimizing operational disruptions for emergency responders.
The company has engaged in discussions with police, EMS, and fire officials to better understand their needs and address the issues.
Software upgrades include early slowing down when sirens are detected, finding early stopping locations before intersections when sirens are nearby, improving audio detection, and recognizing different siren types.
The software can better predict if a fire truck will drive through an intersection against a red light and improve the recognition of emergency scenes.
Cruise is also working on the ability of its AVs to recognize caution tape and low-lying deflated fire hoses.
Cruise's Vice President of Global Government Affairs emphasized a collaborative approach with communities and a commitment to solving issues through feedback.
The company acknowledges that mishaps have been rare events and believes that AVs can help reduce accidents on the roadways.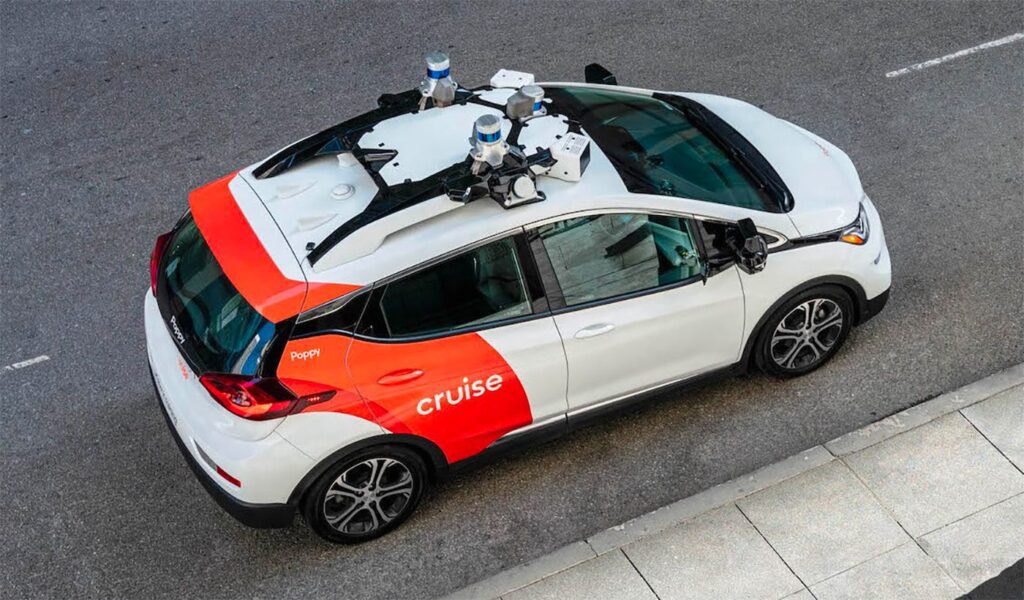 The software upgrades demonstrate Cruise's commitment to enhancing the safety and predictability of its autonomous vehicles in the presence of emergency vehicles. The company acknowledges the importance of community collaboration and feedback in the development and deployment of autonomous vehicles, emphasizing a commitment to reducing accidents on the road.
3. RTA issues the first permit to trial autonomous vehicles (AV) in Dubai
Dubai's Roads and Transport Authority (RTA) and Cruise, a self-driving technology company, have commenced supervised testing of autonomous vehicles in the Jumeirah 1 area, based on Chevrolet Bolt vehicles.
The testing with a safety driver represents the successful outcome of collaborative efforts between RTA and Cruise, following data collection and testing on closed tracks.
Cruise has been running a driverless ride-hail service in the USA since February 2022, and RTA's technical team confirmed their confidence in Cruise's technology during a visit to San Francisco.
The trial in Dubai is a significant step towards RTA's strategic goals of establishing the Middle East and North Africa's first autonomous transportation system, enhancing Dubai's leadership in autonomous mobility, and furthering its ambition to become the world's smartest city.
The partnership aims to validate the safety and performance of Cruise autonomous vehicles in Dubai, assess their compatibility with the local digital and physical infrastructure, and demonstrate their maturity, especially in critical traffic situations.
RTA has issued the first permit for trialing autonomous vehicles in Dubai, handed over to Cruise as part of their partnership to offer autonomous taxi and e-hailing services in the emirate in the future.
These efforts align with the vision of H.H. Sheikh Mohammed bin Rashid Al Maktoum to transition 25% of trips to autonomous transportation by 2030, reflecting a commitment to implementing high safety standards for autonomous taxis in Dubai.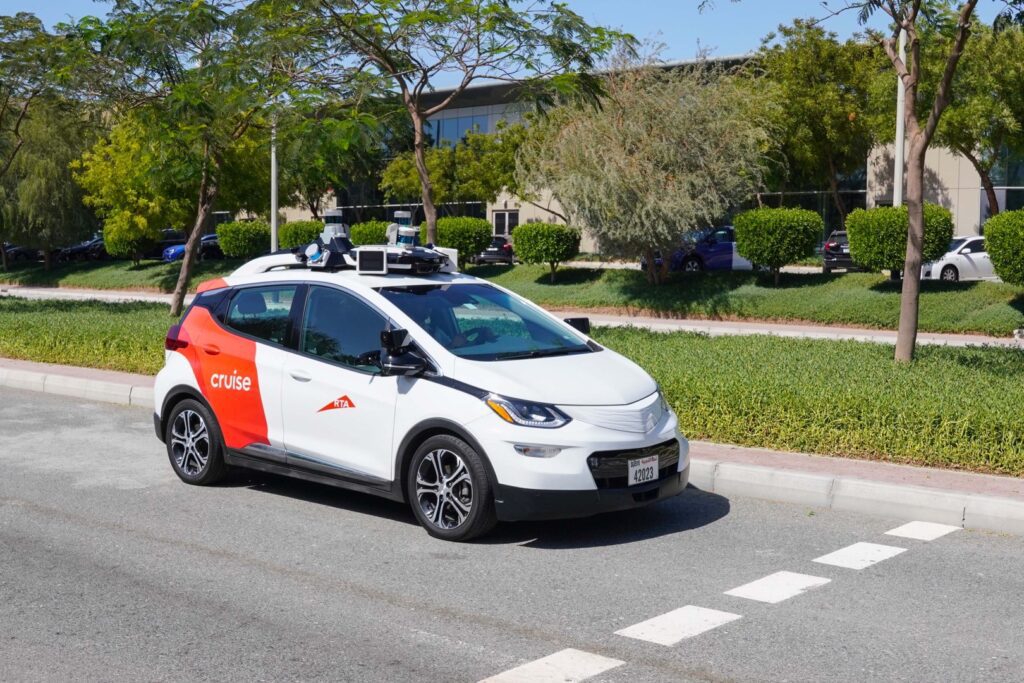 Dubai is actively pursuing autonomous transportation as part of its smart city initiatives, aiming to leverage advanced technologies to enhance safety and mobility for residents and visitors. Collaboration between government agencies like RTA and innovative tech companies like Cruise is crucial in realizing the potential of autonomous vehicles.
4.  Innovusion and driveblocks Develop Commercial Vehicle Lidar Solution
Innovusion, a high-performance lidar system provider, collaborated with driveblocks, an autonomous driving technology company, to develop and test a commercial vehicle lidar solution.
The goal is to accelerate commercial vehicle automation by offering an integrated solution suitable for various environments, including agriculture, container yards, and highways.
Innovusion's Falcon lidar sensor, capable of detecting objects up to 500 meters away and dark objects with 10% reflectance up to 250 meters, is a key component of the solution.
driveblocks' Mapless Autonomy Platform, which eliminates the need for pre-mapping and continuous map updates, provides object detection, classification, and environment modeling.
The jointly developed solution was successfully integrated into a demonstrator vehicle and tested on European highways, demonstrating reliability in various conditions, including low-light environments and mountainous terrain.
The collaboration aims to expand the capabilities of the perception platform and move towards commercial deployment of the solution, expected to be available from Q1 of 2024.

The partnership between Innovusion and driveblocks represents a significant step in advancing autonomous technology for commercial vehicles, addressing the needs of different industries and environments. This collaboration exemplifies the ongoing efforts to make autonomous vehicle technology more accessible and reliable for a range of applications.
5. Luminar reaches milestone in Volvo Cars program
The successful completion of the "Run at Rate" evaluation is a crucial requirement for automakers, serving as a precursor to launching the Volvo EX90 with Luminar's LiDAR technology as standard.
The evaluation assessed Luminar's ability to manufacture LiDAR sensors on its automated production line in Mexico, focusing on production rates, quality, reliability, and performance.
Luminar considers this achievement an inflection point that will drive widespread adoption of its LiDAR technology, enabling scaled production.
Earlier, the Volvo team completed the first installation of Luminar's LiDAR on a Volvo EX90 vehicle manufactured at their Charleston plant, marking a significant milestone.
The collaboration between Luminar and Volvo aims to enhance vehicle safety by integrating advanced LiDAR technology into Volvo's vehicles.
*What is "Run at Rate"? : a process used in manufacturing to test the efficiency and capacity of a production line; Final testing steps to get the product into mass production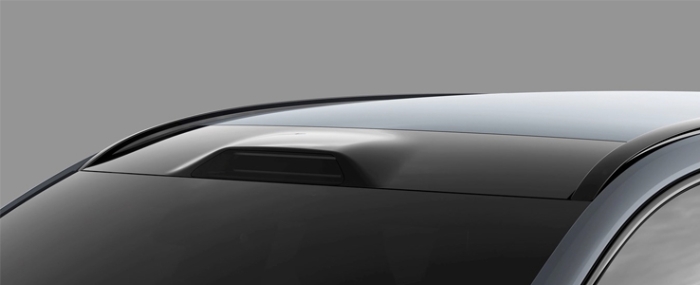 The successful Run at Rate evaluation and LiDAR integration into Volvo vehicles represent a significant step toward enhancing automotive safety and autonomy. Luminar's vertically integrated technology and supply chain foundation have enabled the company to meet production and quality requirements, highlighting the importance of a robust infrastructure in the autonomous vehicle industry.
---
*Contents above are the opinion of ChatGPT, not an individual nor company