Vueron Newsletter
1. Mercedes-Benz First To Gain U.S. Approval For Level 3 Automated Driving System
Mercedes-Benz has unveiled its Drive Pilot system, representing the world's first certified SAE Level 3 autonomous driving system for the U.S. market.
Mercedes-Benz has gained U.S. state approval for the deployment of this Level 3 system, putting it ahead of competitors like Tesla and General Motors.
The Drive Pilot system will debut in California and Nevada in late 2023 with a limited fleet of EQS Sedans, followed by a broader rollout in early 2024 with 2024 EQS Sedan and S-Class models.
The system can handle dynamic driving tasks up to 40 mph in suitable freeway conditions, allowing drivers to engage in other activities.
It incorporates various sensors, including LiDAR and cameras, for precise and reliable operation.
Drive Pilot will be available via a subscription model starting at $2,500 for S-Class and EQS models.
One standout feature is its precise positioning capabilities, surpassing traditional GPS.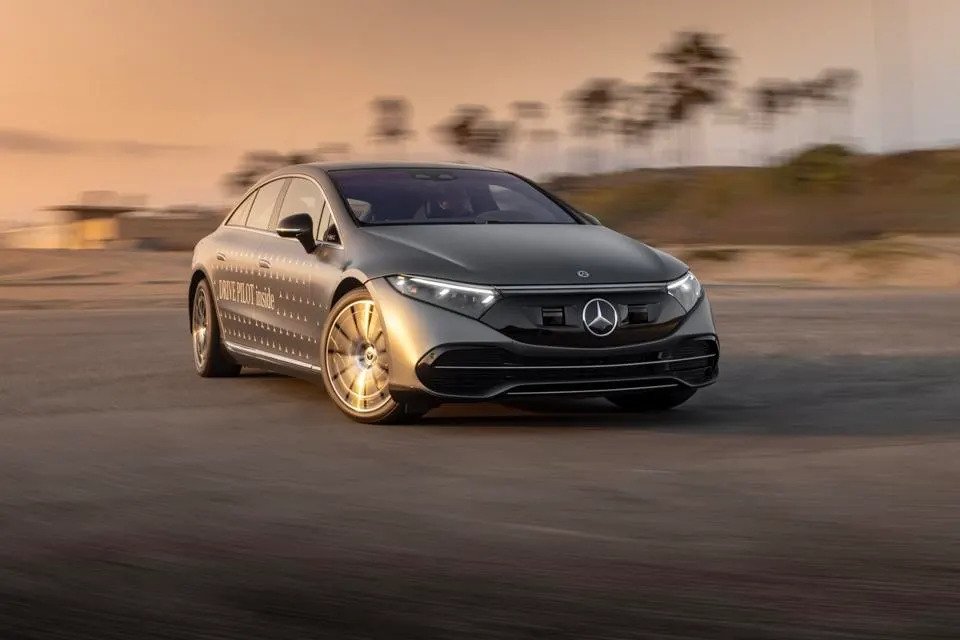 The Drive Pilot system's ability to handle dynamic driving tasks and precise positioning positions it as a significant advancement in self-driving technology. The subscription-based availability of the system may make advanced autonomous driving more accessible to consumers.
2. BYD's Denza launches cheaper driver assistance system with Nvidia amid rising competition
Chinese premium EV brand Denza has collaborated with U.S. chipmaker Nvidia to launch a more affordable version of its advanced driver assistance system (ADAS) to compete in the self-driving market.
Denza, an affiliate of BYD, is expanding its presence overseas and expects to start overseas sales in Australia, Southeast Asia, the Middle East, and Europe as early as next year.
The affordable ADAS technology aims to lower the barrier to intelligent mobility and allows Denza vehicles to navigate highways in China and busy urban streets in major cities.
Denza's flagship N7 SUV can now be equipped with Nvidia's DRIVE Orin chips for automated driving, offering features like on-ramp to off-ramp driving and automatic lane changing on Chinese highways.
The new ADAS system costs RMB 15,000 ($2,053) and uses Nvidia's DRIVE Orin processor with up to 84 TOPS of computing power.
There's also a higher-end version priced at RMB 23,000, which enables vehicles to function autonomously on city streets, with a feature called City NOA (Navigate On Autopilot).
Denza plans to release its Highway NOA feature to N7 owners in December and the City NOA feature via an over-the-air update early next year.
BYD and Denza have been strong advocates for commercializing self-driving technology, with BYD using Nvidia's semiconductor in other lineups as well.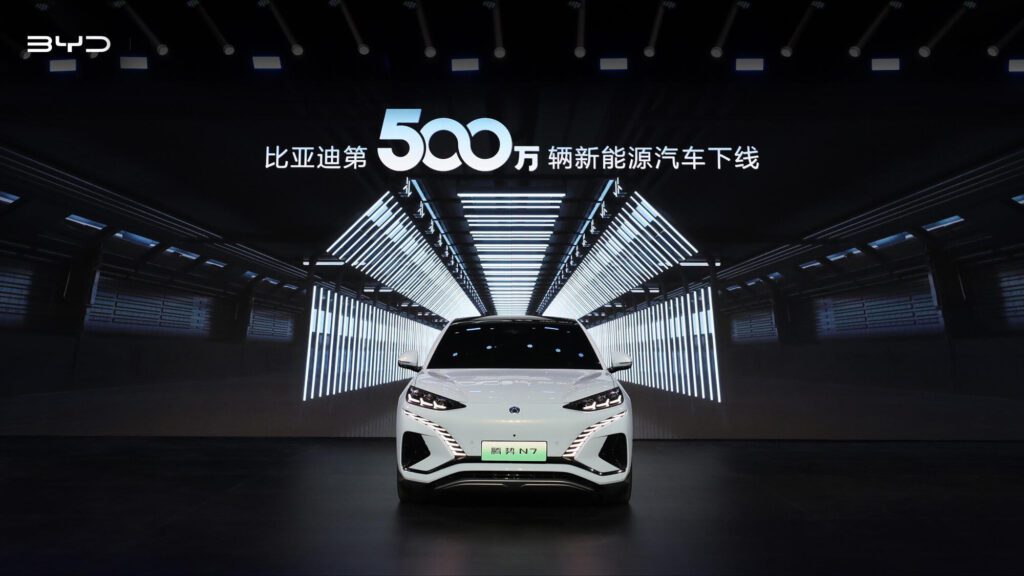 Denza's collaboration with Nvidia and the launch of affordable ADAS technology highlights the growing competition in the Chinese self-driving market. The availability of advanced driver assistance features in China is increasing, similar to Tesla's full self-driving (FSD) function, which is yet to be available in the country.
3. Maersk, Kodiak Open Autonomous Trucking Lane
Maersk and Kodiak Robotics have launched the first commercial autonomous trucking lane between Houston and Oklahoma City, marking an expansion of their collaboration.
Kodiak has been delivering eight loads per week using autonomous vehicle control technology for Maersk customers since August, with a safety driver present in the truck at all times.
The companies are completing four round trips per week between a Houston facility and an Oklahoma City distribution center, capturing operational learnings as part of the Kodiak Partner Deployment Program.
Maersk aims to use self-driving trucks as a competitive advantage in providing an end-to-end logistics solution.
Kodiak focuses on safety and performance, equipping its autonomous vehicles with 18 sensors for a 360-degree view and continuous evaluation of safety-critical processes.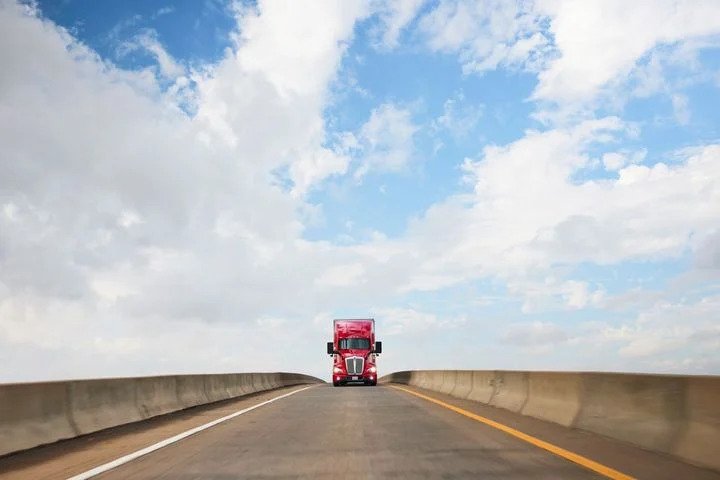 Collaboration between logistics companies and autonomous technology providers is crucial for the successful adoption and integration of self-driving trucks into supply chains. The ongoing collaboration between Maersk and Kodiak suggests a commitment to exploring further opportunities for autonomous trucking within Maersk's North American logistics network.
4. South Korea startup taps AI to prevent crowd crushes after Itaewon
South Korean startup WATA is using digital technology, including lidar sensors, to manage crowds and prevent tragic incidents like the deadly Halloween weekend crush in Seoul's Itaewon area in 2022.
WATA's system employs lidar sensors that can distinguish people from objects by bouncing light off crowds and work in the dark. A single laser can cover an area with a diameter of up to 100 meters.
Following the Itaewon incident, South Korea expanded its disaster management plans to include crowd surges, emphasizing the use of empirical data and AI for monitoring crowds in municipal surveillance systems.
WATA is currently monitoring foot traffic at six locations around the clock, sharing the data with authorities and management companies via an app and issuing alerts as crowd density increases.
South Korean localities now consider a space dangerously crowded if it has more than six people per square meter, while the Itaewon incident had a density exceeding 12 per square meter.
WATA has expanded its operations to Japan, recognizing the universal challenge of crowd safety, especially in densely populated areas.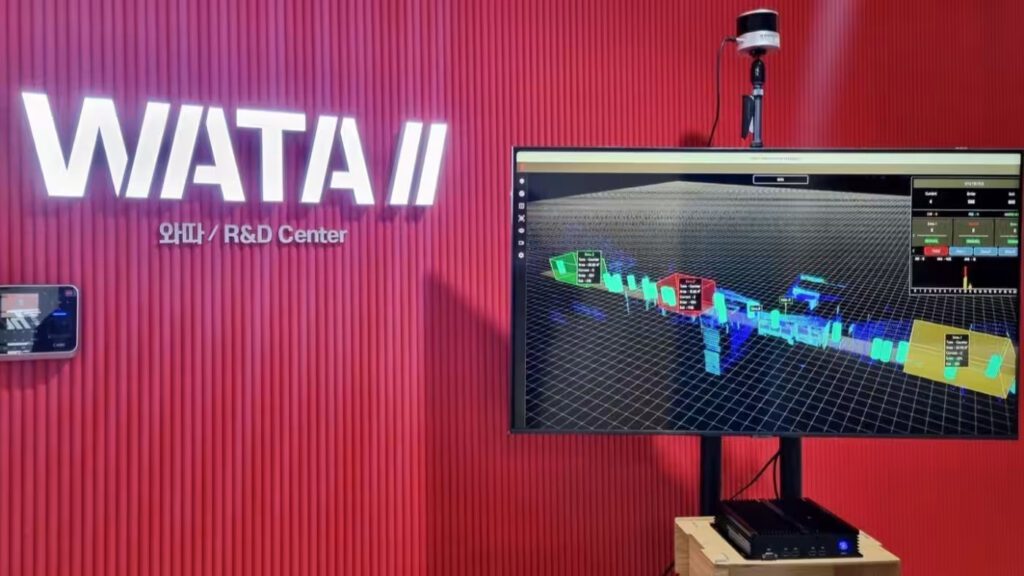 WATA's use of lidar sensors and AI to monitor crowd density addresses a critical safety concern in crowded urban areas, where tragic incidents can occur. The expansion of WATA's operations to Japan indicates a growing global interest in crowd management solutions as cities worldwide grapple with similar challenges of ensuring safety during crowded events and gatherings.
5. Toshiba Develops World's First LiDAR with 99.9% Tracking Accuracy
Toshiba has announced advancements in LiDAR technology, achieving an unmatched accuracy of 99.9% in object tracking and 98.9% in object recognition using LiDAR data alone.
Spatial digital twins, virtual replicas of real-world objects and systems, are becoming essential for modeling performance and making real-time decisions in various industries.
Toshiba's LiDAR advancements address challenges related to the precision and environmental robustness required for spatial digital twins.
The three key LiDAR technologies developed by Toshiba are:

2D/3D Fusion AI: Combines 2D and 3D data acquired by LiDAR and applies AI for object recognition and tracking with high accuracy, eliminating misalignment and vibration issues.
Rain/Fog Removal Algorithm: Removes rain and fog artifacts that affect LiDAR measurement accuracy, extending the detectable distance.
Variable Measurement Range Technology: Uses multiple projectors and lens configurations to extend LiDAR range and widen the angle of view, enabling long-distance measurement and wide-angle performance.

These advancements have the potential to enhance LiDAR applications in various fields, including mobility automation, infrastructure monitoring, and the creation of spatial digital twins.
Toshiba aims to commercialize solid-state LiDAR products by fiscal year 2025 and contribute to building a safer and more resilient society with widespread LiDAR applications.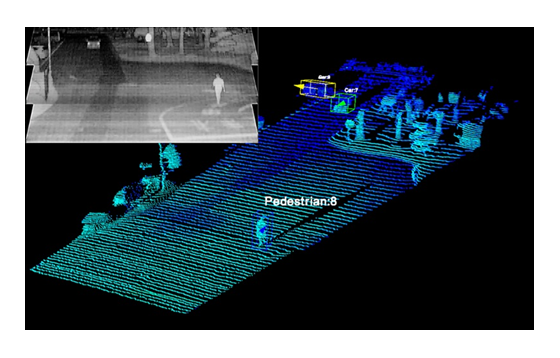 The ability to achieve high accuracy in object tracking and recognition using LiDAR data alone is crucial for autonomous vehicles and spatial digital twins in various industries. Toshiba's focus on environmental robustness and its commitment to commercializing solid-state LiDAR products indicate the growing importance of LiDAR technology in shaping the future of mobility and infrastructure monitoring.
---
*Contents above are the opinion of ChatGPT, not an individual nor company