Vueron Newsletter
1.  China's FAW becomes the first automaker to adopt in-vehicle lidar with Hesai
Chinese automaker FAW Group will use in-vehicle laser sensors from Hesai in a new Hongqi car model.
This deployment is set for mass delivery in the first half of 2025.
FAW's use of these laser sensors in a production car is a first in the industry.
Most other automakers use roof-mounted lidar sensors for autonomous driving.
Hesai's ET25 in-vehicle lidar system was released in April, offering a sleek design, aerodynamics, and acceleration performance.
The system ensures a clear view for the lidar through quick windshield wiper cleaning.
Hesai has grown to capture nearly half of the global lidar market in 2022, up from 42% the previous year, according to Yole Intelligence.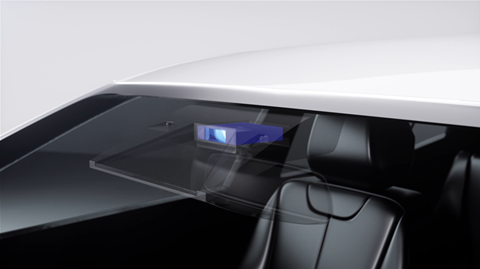 FAW Group's decision to integrate in-vehicle lidar sensors in its Hongqi car model marks an innovative approach to autonomous driving technology. This move may lead to more automakers exploring similar integration methods for lidar sensors to enhance aesthetics and performance.
2. Driver hits pedestrian, pushing her into path of self-driving car in San Francisco
A hit-and-run driver struck a pedestrian in San Francisco, causing the pedestrian to be tossed into the path of a Cruise self-driving car.
The pedestrian was in critical condition according to a local hospital.
San Francisco police are investigating the collision, and it's unclear who is at fault.
City officials have criticized autonomous cars for sometimes causing confusion and blocking emergency vehicles, while companies like Cruise and Waymo emphasize their safety records.
The California Department of Motor Vehicles is also investigating Cruise's safety record.
The collision occurred at a busy intersection, with videos from Cruise indicating that the human-driven vehicle struck the pedestrian first.
Cruise's vehicle braked aggressively after the initial impact to minimize further harm.
The Cruise vehicle had no passengers at the time.
In the past, human drivers have left the scenes of collisions involving autonomous vehicles.
Cruise, majority-owned by General Motors, is cooperating with the investigation and expressing concern for the injured pedestrian.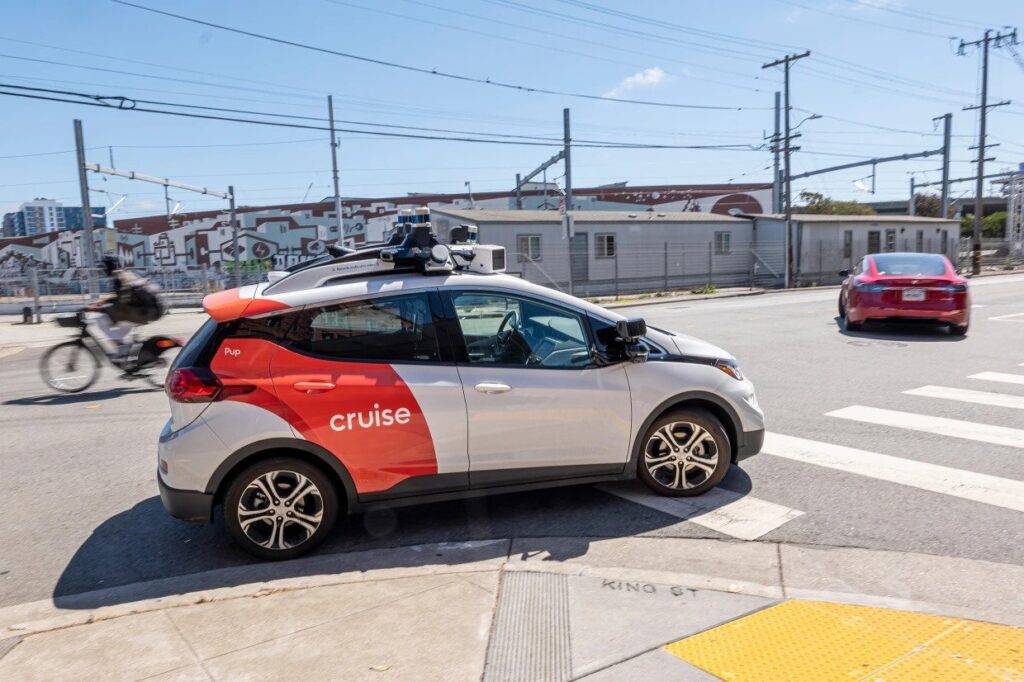 The collision underscores the importance of addressing safety and communication issues between autonomous vehicles and human-driven vehicles. The incident also raises questions about the accountability and responsibility in cases involving autonomous vehicle collisions with pedestrians and human-driven vehicles.
3. Nissan reveals new self-driving car tech partnership
Nissan has initiated a new autonomous driving research project focused on aiding drivers in residential and rural areas of the UK.
The project involves collaboration with transport and tech partners, including Connected Places Catapult, Humanising Autonomy, SBD Automotive, and TRL.
The primary goal is to prepare the UK supply chain for the broader adoption of autonomous driving technology.
Nissan's development phase started in July, utilizing Leaf EVs for simulation scenarios and private test track testing.
Initial testing will continue for a few more months, with a focus on urban and complex rural roads.
Infrastructure such as CCTV in residential areas will be used to provide information to the autonomous vehicles for improved situational awareness.
Nissan aims to learn from on-road data and enhance vehicle-to-infrastructure (V2I) technologies.
The project will also assess autonomous driving technology's performance on challenging rural roads.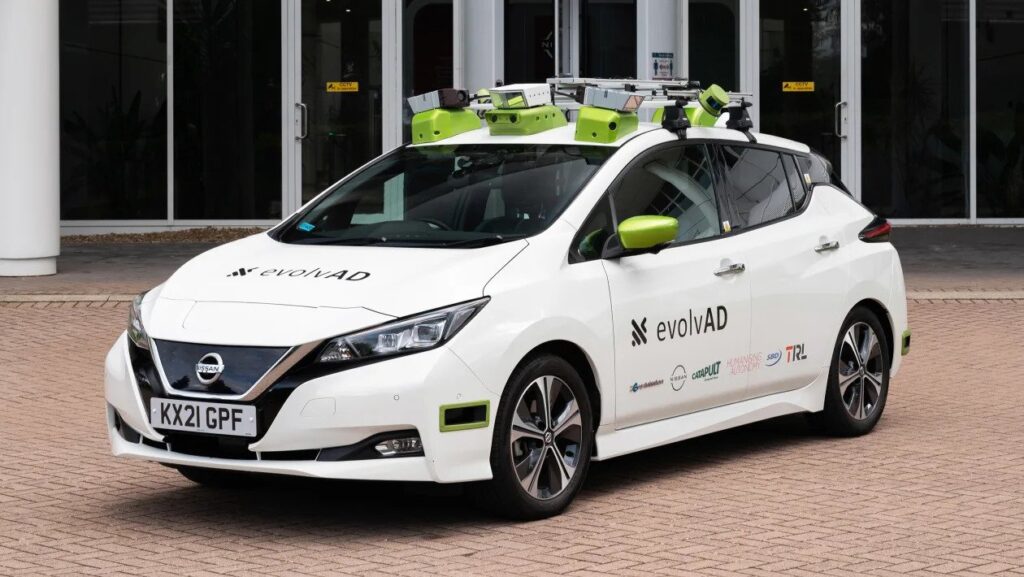 Nissan's autonomous driving research project aligns with its long-term vision and ambition to prepare for the widespread adoption of autonomous driving technology, particularly in residential and rural areas. The focus on testing in different road environments, including urban, residential, and rural, reflects the need to adapt autonomous systems to diverse real-world scenarios.
4. BMW 7 Series Receives Approval Level 3 Automated Driving in Germany
The new BMW 7 Series has received approval from the Federal Motor Transport Authority for autonomous driving at speeds up to 60 km/h on motorways, reaching Level 3 autonomy, especially useful in traffic jams and slow-moving traffic.
In Level 3 autonomy, the driver is allowed to engage in activities like checking their smartphone, reading messages, or responding to emails, as long as the vehicle remains below 60 km/h or issues a warning prompting driver intervention.
BMW plans to mass-produce this Level 3 autonomous system before the end of 2023.
Under Level 3 autonomy, liability in the event of an accident shifts to the vehicle itself, and BMW assumes responsibility for any resulting damages.
Future plans include enabling Level 3 systems to operate at higher speeds, potentially up to 130 km/h in the coming years.
BMW also offers Level 2+ support for higher speeds (up to 130 km/h) in models like the new BMW 5 Series and i5, where the driver retains responsibility.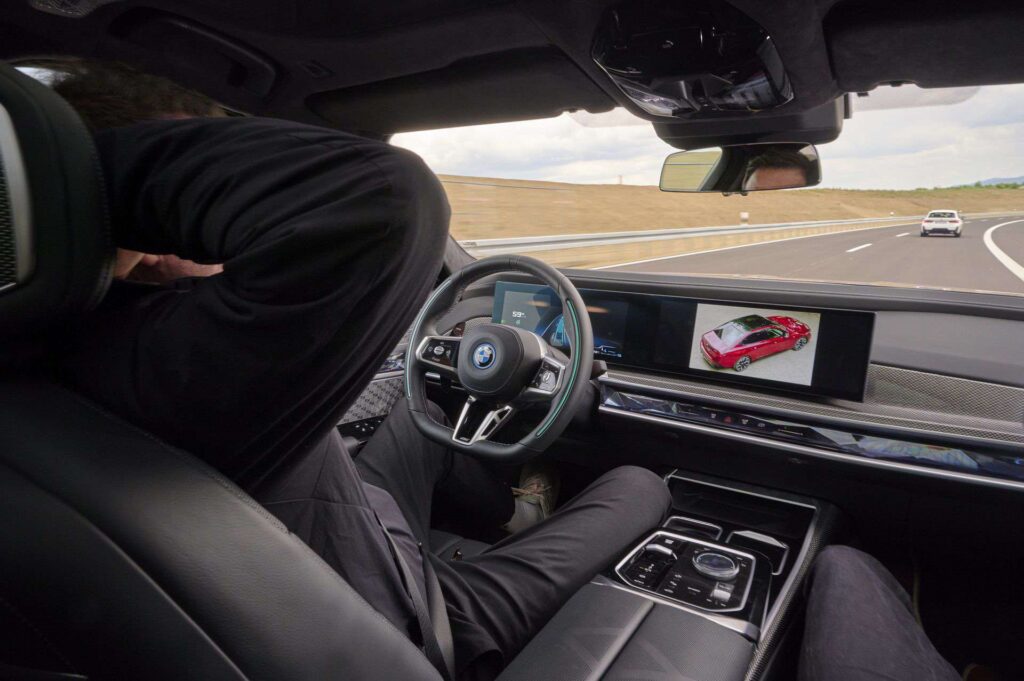 BMW's achievement of Level 3 autonomy for its 7 Series is a significant step toward autonomous driving on public roads, particularly in situations like traffic jams. BMW's plans to expand autonomous driving capabilities, both in terms of speed and functionality, indicate a commitment to staying at the forefront of autonomous vehicle development.
5. Quanergy Integrates Q-Track into Milestone Systems' XProtect® VMS
Quanergy Solutions has integrated its 3D LiDAR security solution, Q-Track, with Milestone's XProtect VMS (Video Management System).
This integration enables Q-Track to provide precise detection, tracking, and classification of objects to XProtect VMS.
The integration is bi-directional, allowing users to create zones from within XProtect, simplifying operator training.
The solution enhances security operations by offering intrusion detection, object location accuracy, and reducing false alarms.
Q-Track combines Quanergy's long-range 3D LiDAR sensors with advanced perception software.
It addresses various security use cases, including perimeter intrusion detection, rooftop security, and mobile security towers.
The integration opens up new security applications beyond traditional police uses, such as critical infrastructure and data centers.
The system provides better situational awareness and precision for security operators in various sensitive environments.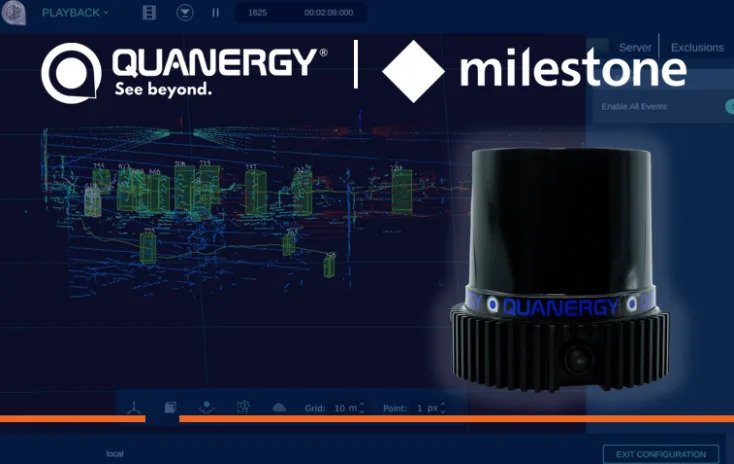 The integration of 3D LiDAR technology like Quanergy's Q-Track with VMS systems like Milestone's XProtect enhances security solutions with advanced detection and tracking capabilities. The integration reflects the ongoing advancement of technology in the security industry, offering more proactive and precise solutions for threat detection and management.
---
*Contents above are the opinion of ChatGPT, not an individual nor company