Vueron Newsletter
1. Waabi and Uber Freight partner to accelerate autonomous trucking
Autonomous trucking startup Waabi is entering a 10-year strategic partnership with Uber Freight.
Waabi will commit billions of miles of driverless capacity to the Uber Freight network.
The partnership starts with commercial pilots between Dallas and Houston using Waabi's test fleet.
Waabi plans to move to a "Driver-as-a-Service" model where carriers buy trucks with Waabi's Driver and access the Uber Freight marketplace.
The partnership focuses on integrating software systems for network optimization, load bundling, sustainability, and data benefits.
Both companies aim to understand how autonomous vehicles (AVs) will impact supply chains through 5-10 year pilot programs with shippers.
While initial tests will have safety drivers, the goal is to transition to fully autonomous driving.
Uber Freight is playing a long-term game, anticipating exponential growth when AVs become fully autonomous.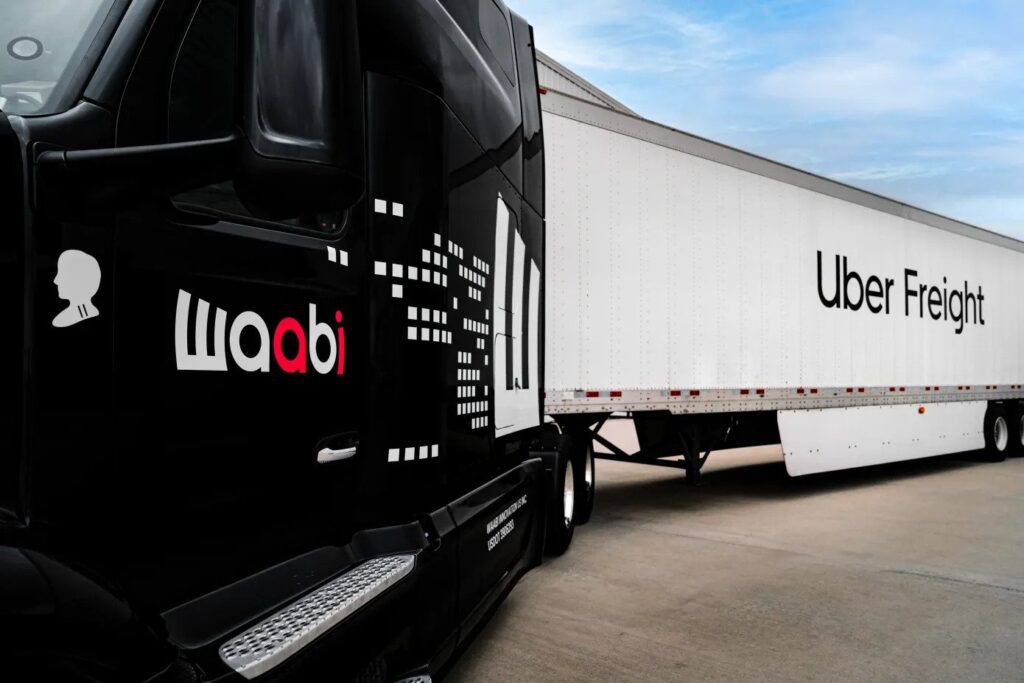 Uber Freight is actively seeking partnerships to integrate AV technology into its logistics network, increasing efficiency and reducing costs. The partnership is reminiscent of Uber Freight's previous collaboration with Waymo Via but appears to be more technologically integrated.
2. Aurrigo and Changi's autonomous collaboration
Aurrigo, a UK-based company, is partnering with Singapore Changi Airport (SIN) to trial and develop autonomous ground support equipment (eGSE) for baggage transport.
Aurrigo's autonomous vehicles, Auto-Dolly and Auto-DollyTug, pick up baggage containers (ULDs) and transport them between the terminal and aircraft, autonomously navigating airside roads.
The partnership aims to demonstrate the value of autonomous technology in ground handling and address labor shortages in the aviation industry.
Aurrigo's vehicles have collision-avoidance technology, operate in all weather conditions, and can work when it's unsafe for personnel.
The partnership focuses on safety, simulation testing, and phased implementation of autonomous vehicles.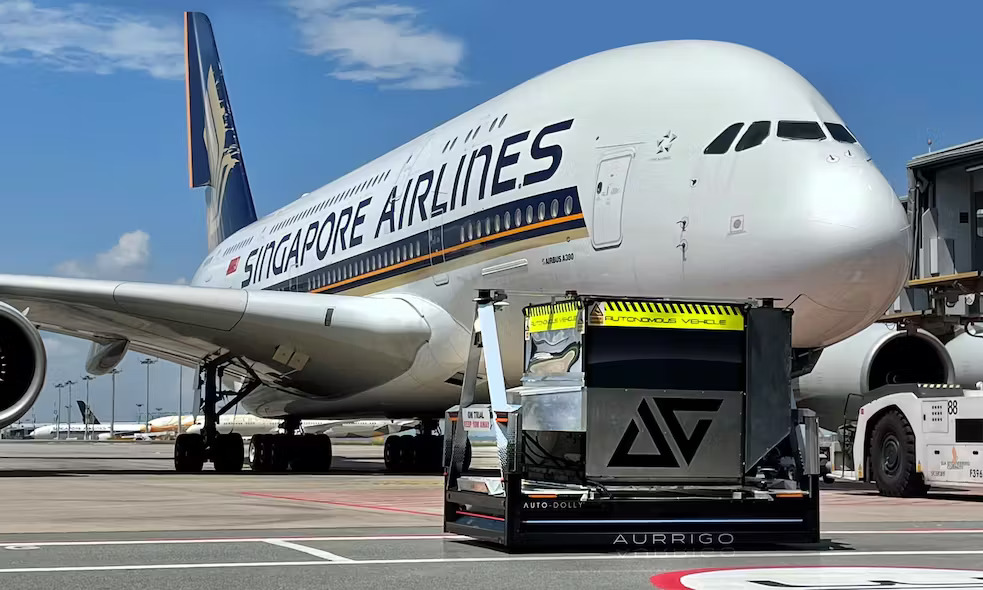 Aurrigo's collaboration with Changi Airport highlights the aviation industry's increasing interest in autonomous technology to improve efficiency and overcome labor shortages. Changi Airport's proactive approach to adopting new technology demonstrates its commitment to improving airport operations and passenger experience.
3. 42dot certified to International Car Safety Standards
Hyundai Motor Group's software center, 42dot, has obtained ISO 26262 certification for its autonomous driving technology development process.
ISO 26262 is an international standard for automotive functional safety, established to prevent accidents caused by electrical and electronic system failures in vehicles.
The certification covers the entire development process, including safety-related autonomous driving functions, hardware, software, and high-performance vehicle computers.
42dot aims to develop Automotive Safety Integrity Level (ASIL) D-rated electronic products, signifying the highest level of safety assessment for automotive electronics.
The certification enhances the credibility of 42dot's autonomous vehicle technology, ensuring low risk of failure or malfunction.
42dot has also received other international standard certifications, including 'ISO 21434' for cybersecurity and 'ISO 27001' for information protection.
The focus is on creating software-driven vehicles (SDVs) based on electric vehicles (EVs) with safety and trust at the forefront.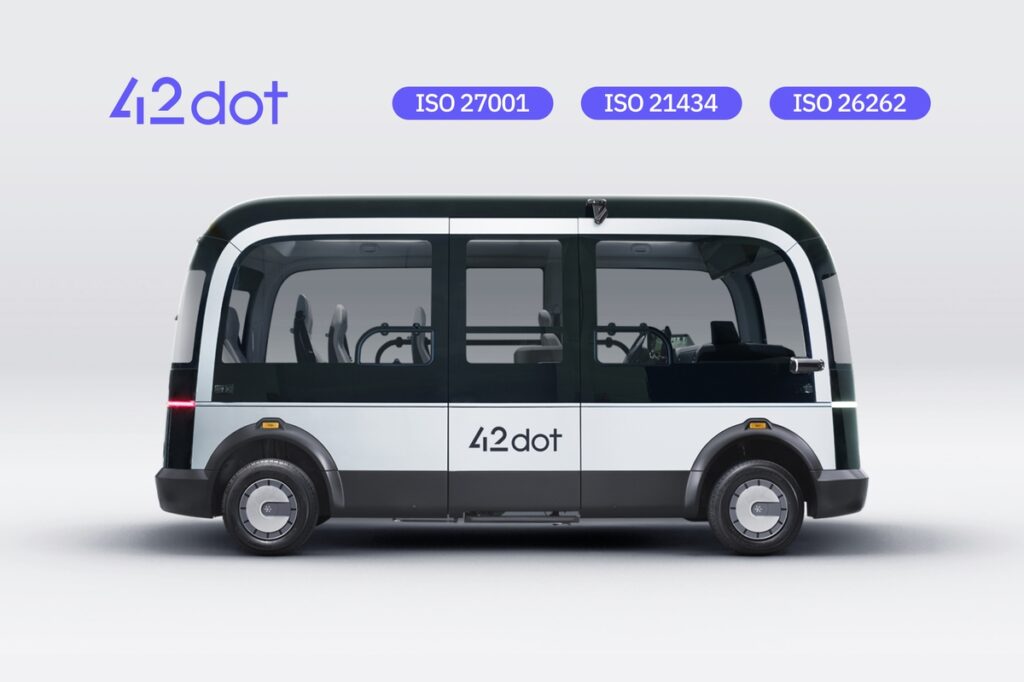 ISO 26262 certification is crucial for autonomous driving technology developers as it demonstrates their commitment to ensuring safety in self-driving vehicles. The automotive industry's pursuit of international safety and cybersecurity standards is essential for the widespread adoption of autonomous vehicles and the establishment of trust among stakeholders.
4. Veovo adds lidar technology to smart airport platform
Veovo has enhanced its smart airport platform with lidar technology to improve airport situational awareness and people flow management.
The lidar technology covers both indoor and outdoor areas, operates in low-light conditions, and adapts to various airport layouts.
It anonymously measures passengers and tracks moving objects like luggage and vehicles.
The lidar technology integrates with Veovo's cloud-based analytics platform and other sensors, creating a dynamic ecosystem.
Veovo's platform, powered by machine learning, provides real-time data on queues, passenger movements, and future behavior, aiding in resource allocation and enhancing passenger experiences.
Veovo has over 120 airport customers worldwide, with a presence in several countries.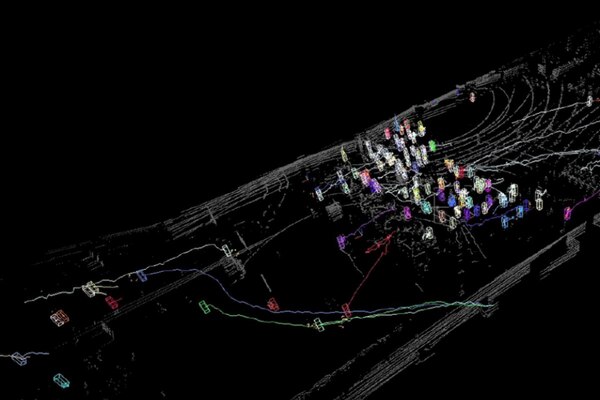 The integration of lidar technology into Veovo's smart airport platform highlights the growing importance of advanced sensing and analytics solutions in optimizing airport operations and passenger experiences. The global reach of Veovo, with customers in multiple countries, underscores the international demand for advanced airport management solutions.
5. City of Helena contracts a company to scan its sidewalks
The City of Helena has contracted a company to scan sidewalks to assess ADA (Americans with Disabilities Act) compliance.
A vehicle with Tectonic branding and a LiDAR system will scan the city's sidewalks and right-of-way areas.
The LiDAR technology captures data on sidewalks, curb ramps, bike lanes, road striping, and more.
Data collected will only include publicly viewable infrastructure from the right-of-way (ROW) and will not disrupt traffic.
The measurements and scans will help assess ADA compliance and create an inventory of assets.
Areas requiring repairs will be identified in the City's ADA Transition Plan for future construction.
The project schedule may change due to factors like utility projects, weather, events, and unforeseen circumstances.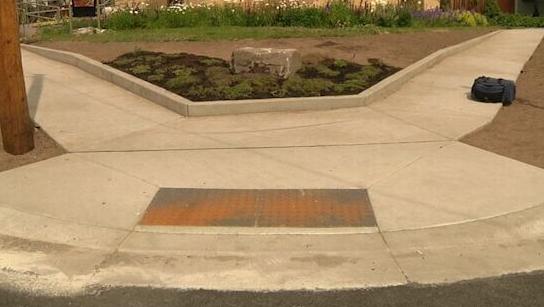 Using LiDAR technology to assess ADA compliance demonstrates the application of advanced sensing technology in infrastructure management. The data collected will provide valuable insights into the condition of sidewalks and related infrastructure, enabling the city to prioritize repairs and improvements for accessibility.
---
*Contents above are the opinion of ChatGPT, not an individual nor company