Vueron Newsletter
1. Pony.ai greenlighted for pilot unmanned Robotaxi commercial service in Beijing
Pony.ai, a Chinese autonomous driving solution provider, has received commercial pilot notices for fully-unmanned Robotaxi services in the Beijing High-level Automated Driving Demonstration Area (BJHAD).
This approval allows Pony.ai to offer Robotaxi services without safety operators on board and charge fees in Beijing's Yizhuang area.
This development is significant as it represents a structured growth phase for the autonomous driving industry in China.
Pony.ai has initiated a trial program in the BJHAD and will maintain its pricing structure for the service.
The company has introduced new features on its ride-hailing software, PonyPilot+, including unmanned pickup points, reservations for unmanned travel, customized welcome lighting, and sharing of autonomous driving achievements.
The user interface for the rear passenger seat display has been updated to provide real-time visuals and information on the fully-unmanned Robotaxi service process and vehicle capabilities.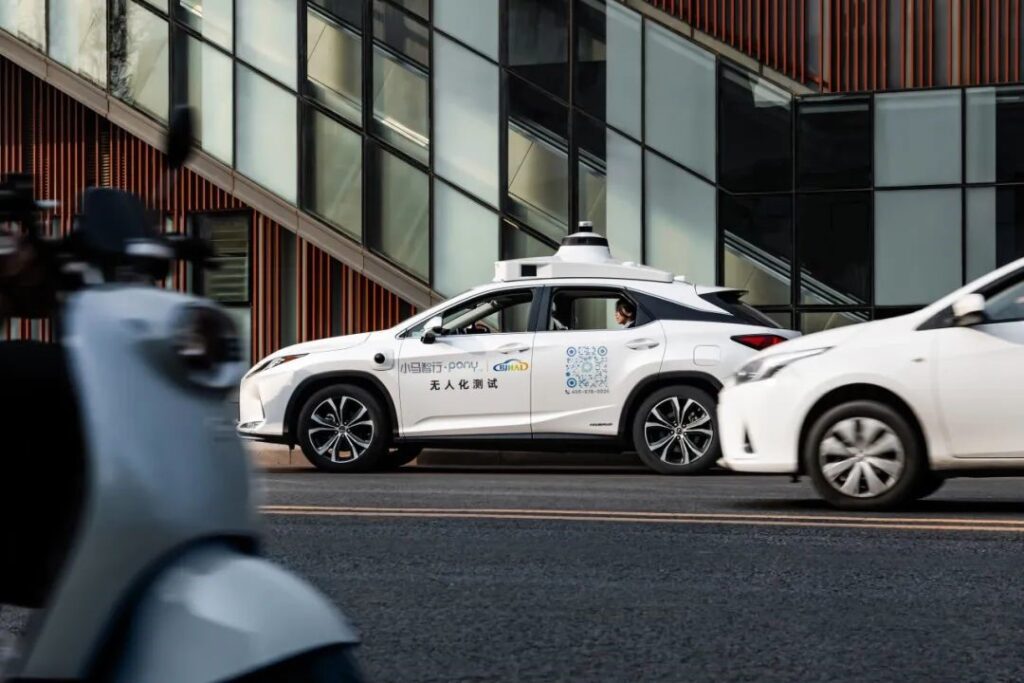 Pony.ai's receipt of commercial pilot notices for fully-unmanned Robotaxi services represents a significant milestone in the Chinese autonomous driving industry's growth, indicating a move towards structured development.
2. Hyundai Mobis develops state-of-the-art parking tech
Hyundai Mobis has developed advanced parking technology that allows drivers to park their vehicles with a single button press.
This technology is part of the Mobis Parking System (MPS) 1.0 Premium and includes a memory parking assist system.
The system learns a specific parking sequence when a driver uses the path-learning mode, enabling automatic parking with one touch during subsequent visits to the same location.
Hyundai Mobis combined an ultrasonic sensor with a surround-view monitor to create this memory parking system, capable of tracing parking distances of up to 100 meters.
The company anticipates strong interest in this technology in Europe and China, where private garages and reserved parking are common.
Hyundai Mobis emphasizes cost-effectiveness by avoiding expensive radar or LiDAR sensors, making it suitable for mid- to low-priced vehicles and expecting significant global orders.
The company also upgraded its remote smart parking assist (RSPA) system to enhance the accuracy of memory parking assistance.
Hyundai Mobis plans to showcase this technology at the AutoSens Brussels 2023 conference.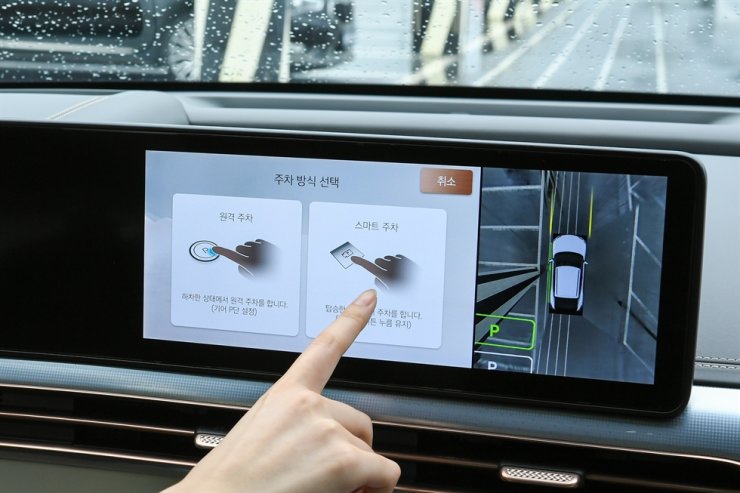 Hyundai Mobis has developed an innovative parking technology that simplifies parking with a single button press, addressing the convenience and efficiency of parking for drivers. By avoiding expensive radar and LiDAR sensors, Hyundai Mobis aims to make this technology accessible to a wider range of vehicles, potentially leading to substantial global demand.
3. Autonomous a2z to build its own self-driving car in 2025… with manufacturer certification
Autonomous a2z, an autonomous driving startup, has obtained automobile manufacturer certification from the Ministry of Land, Infrastructure, and Transport.
The company plans to manufacture autonomous vehicles starting in 2025 with its own manufacturing facilities.
They previously announced plans to produce level 4 autonomous vehicles, including a driverless shuttle platform (MS) for public transportation and a driverless delivery platform (SD) for logistics.
Unlike some competitors that import Chinese autonomous driving platforms and focus on software, Autonomous a2z aims to develop fully 'domestically produced autonomous vehicles,' including vehicle structure and parts.
They will reveal a prototype of their vehicle at the 2023 Korea Future Mobility Expo.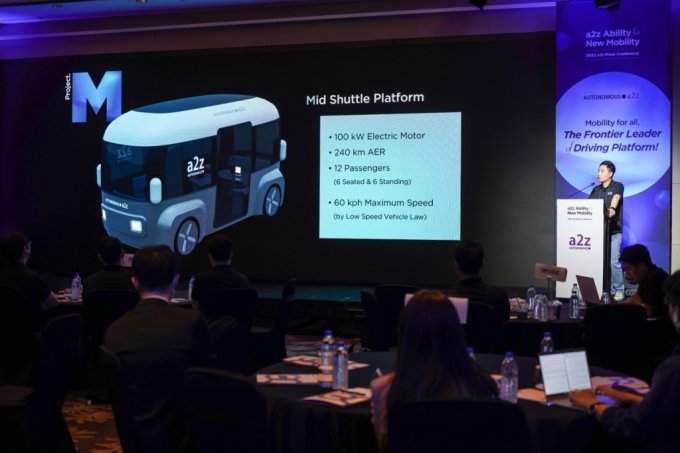 The company's strategy to design and manufacture autonomous vehicles entirely in-house sets them apart from competitors who often rely on imported platforms. Autonomous a2z's decision to develop both autonomous hardware and software positions them as a comprehensive player in the autonomous vehicle industry.
4. Autech Deploys Smart Parking Solution at Busan's Villages de Ananti
AUTECH Otis Parking Systems has deployed a smart parking solution at Villages de Annanti in Busan, South Korea.
The development consists of 720 underground pallet-free mechanical parking facilities, including 384 in the hotel building and 346 in the villa building, making it the largest unmanned valet system in Korea.
The system utilizes technology from Japan's FUJI, enabling unmanned autonomous parking when the driver exits the elevator, enhancing convenience and reducing driver burden and risk.
Vehicle entry and exit gates are separated, improving parking and exit speeds, while simultaneous entry and exit capability addresses large resort parking needs.
AUTECH OTIS Parking System introduced lidar sensors with optical technology to detect autonomous vehicle distances on the vehicle platform, prioritizing driver safety.
A customer waiting room between entrance and exit gates enhances convenience and safety, addressing previous shortcomings in mechanical parking lots.
The use of underground flat reciprocating palletless parking shortens vehicle arrival and departure times and reduces power consumption.
The smart parking solution incorporates IoT technology for unmanned parking, reservation management, parking guidance, automatic payment via a smartphone app, and plans to introduce green smart charging solutions for electric vehicles and automated guided vehicles (AGVs).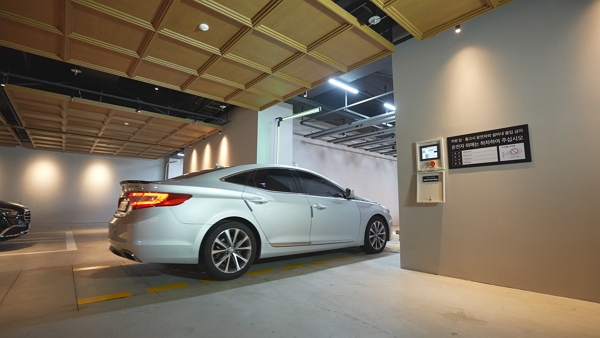 AUTECH Otis Parking Systems' deployment of a smart parking solution represents a significant advancement in parking technology, particularly in high-end and large-scale environments.
5. German startup Fernride bags $50M to make trucking autonomous
Munich-based autonomous trucking startup Fernride has secured an additional $19 million in its Series A funding round, bringing the total raised in the round to $50 million.
Fernride, founded in 2019, specializes in autonomous vehicle software that converts trucks into self-driving vehicles operating at Level 4 autonomy, which includes some remote supervision.
Europe faces a shortage of 400,000 truck drivers, projected to increase to two million by 2026, making autonomous driving an attractive solution, but regulatory challenges often hinder such efforts.
Fernride, a spin-off from the Technical University of Munich, focuses on autonomous trucks for private industrial sites like factories, terminals, and shipyards to bypass regulatory roadblocks.
The company is working with major names, including Volkswagen's logistics unit and DB Schenker, and plans to expand its fleet from six autonomous trucks to 20 by the end of 2023.
Fernride operates yard trucks limited to 30 kmph, with remote operators available for assistance when needed.
New investors in the funding round include DeepTech and Climate Fonds (DTCF), Munich Re Ventures, Bayern Kapital, and Klaus Kleinfeld, who becomes chair of Fernride's board.
Fernride's approach involves gradual progress, starting with teleoperations that include human oversight and aims to build fully autonomous capabilities over time.
With the fresh funds, Fernride plans to scale operations with existing customers, explore new customers and markets, and expand to the US in 2025.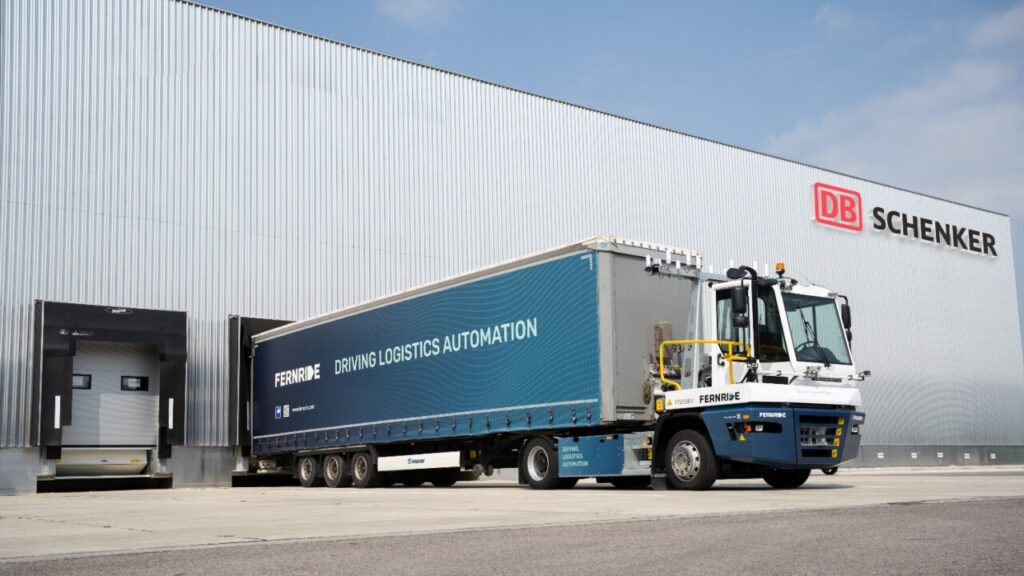 Fernride addresses the pressing issue of the shortage of truck drivers in Europe by developing autonomous trucking solutions, aligning with the growing demand for automation in the logistics and transportation sector. The involvement of major partners like Volkswagen and DB Schenker demonstrates the industry's interest in adopting autonomous solutions for logistics and freight transportation.
---
*Contents above are the opinion of ChatGPT, not an individual nor company